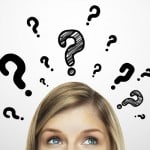 FMEA Q and A
Is it a good idea to do one generic FMEA for wiring harnesses, and use it as a reference for other FMEAs for similar applications? What about interfaces? These questions are discussed and  answered in this FMEA Q and A article.
"We live in the world our questions create."
David Cooperrider
Reader's Question
First, let me say I am enjoying your book. We are looking at doing a DFMEA on wire harnesses for a particular type of farm equipment. We would like to do one generic FMEA on harnesses, and use it as a reference for other FMEAs, since we typically cover the signal requirements for control and feedback in the different system FMEAs. What are your thoughts?
Answer to Reader's Question
I'm glad you are enjoying the book. Regarding your question on wiring harnesses, here are my thoughts. As you suggest, the wiring harnesses can be combined into one good Design FMEA, which can be the repository for the functions, failure modes, effects, causes, and controls for a generic wiring harness. This is provided the various wiring harnesses are similar enough to be included in one FMEA. Generic FMEAs can save time and improve FMEA effectiveness, provided they are done correctly, and provided the FMEA team pays attention to certain application issues. The interfaces between the wiring harnesses and other components and subsystems, both software and hardware, must be taken into account. The signal communications can be included (as you say) in a properly done System FMEA, or in a separate Software FMEA. The hardware interfaces must be included somewhere, either in Subsystem FMEAs or in other FMEAs. The key is to "make it visible": FMEA Block Diagrams, P-Diagrams, Functional Block Diagrams, FMEA Interface Diagrams, as covered in chapter 5 of my book. With visible diagrams, you can be sure that all interfaces and functions are properly covered. Let me know if you have any other questions.
Next Article
Why do we limit entries into the prevention or detection control column to actions or methods that are currently planned or in place? In the next article, the essential elements of FMEA Controls are presented.