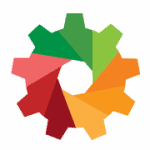 Setting up industrial operations is part of the capital expenditure a business has to undertake. Businesses now analyze the lifetime cost of any capital expenditure before making a decision. This includes the inventory cost, labor expenses, maintenance costs, cost incurred due to expected downtime, and expenses for upgrades. This tilts the decision in favor of options that provide long-term machine reliability and reduced maintenance.
The initial cost outlay required for automated machines and systems is relatively higher. But considering the lifetime cost, automated systems gain the upper hand. Consistent move from PLCs to silicon-based chips, dwindling networking costs, and higher supply are pushing down costs for automated systems. COVID-19 has also contributed to the acceleration of adopting robots and automated machines. This shift will increase the reliability of machines.
Fewer Humans = Fewer Fault Points
The first half of Alexander Pope's aphorism, "To err is human" is a certainty. Along with all our ingenuity we, humans, have a high propensity to make errors. According to a study conducted by market researcher Vanson Bourne, 23% of all unplanned downtime stems from human error. This is a major source of inefficiency and cost.
On the other hand, automated machines have very little need for human presence. The human presence is limited to the Human-Machine Interface (HMI) part of the system. These are the touch screens, keyboards, and other devices used to monitor and supervise the machine operation. The machine will run just like it was designed and there will be no variability.
Levels
Monitor
Advice
Decide
Implement
Manual Control
H
H
H
H
Action Support
H
C
H
H
H
C
Batch Processing
H
C
H
H
C
Shared Control
H
C
H
C
H
H
C
Decision Support
H
C
H
C
H
C
Blended Decisions
H
C
H
C
H
C
C
Rigid System
H
C
C
H
C
Auto Decisions
H
C
H
C
C
C
Supervisory Control
H
C
C
C
C
Full Automation
C
C
C
C
The levels of automation according to what parts of processes are handled by computers and humans. C represents Computers and H represents Humans.
Monitor, Advice, Decision, and Implement are the four functions that would be handled by humans or computing systems in any process. The 'Implement' part is considered to be handled by computers in automated systems. As we go down the table, the level of automation increases and human requirement decreases. This will decrease the errors caused by human operators, increasing machine reliability in the process.
Automation and Predictive Maintenance
An advantage of automated systems is the ability to collect accurate data regarding the operations and environment of the assets. Automated systems need sensors and the data from them to function normally. The sensor data adheres to the highest standards of accuracy and precision. It helps to know the current conditions of the machine without opening it up. This data can be stored and used for other applications, like future improvement in processes.
With IoT becoming ubiquitous, the data collected can be accessed by many systems in real-time. CMMS can be directly fed with the data to improve monitoring capabilities. Predictive maintenance is a significant application with this data. This gives the ability to assess the need for maintenance with the help of real-time data. This can be used to reduce downtime, improve the life of the machine, minimize operation costs, or a combination of those.
Predictive maintenance helps the organization to manage the asset optimized to the requirement of the organization and for improved safety. Accurate data is a byproduct of implementing automated systems at no additional cost. This can be used to improve the predictive maintenance capability of the organization, and again, increase machine reliability in the process.
The Future: Digital Twins
Digital twins are digital replicas of actual machines or systems operating in a real environment. Data of the operating conditions of the machine is fed to the replica or a 'digital twin' in the cloud. Automated machines are imperative to implement digital twins. The utility of digital twins is better understood with an example.
Consider manufacturers like SULZER, or MAN that manufactures engines for large marine vessels. They have very few machines under operation. It is impossible to test and know all the conditions an engine will have to go through. They rely on past data to create a maintenance schedule for the engines. It will not cover any black swan incidents that might occur. When digital twin technology is implemented, the data from a black swan incident can be utilized to analyze if other engines of the same make are going through similar conditions and maintain or replace such engines to avoid a similar catastrophe.
'Digital twins' is the next step after predictive maintenance. It also has much wider applications beyond improving machine reliability.
Conclusion
Automated machines impact machine reliability and maintenance in two major ways:
reduce human errors
improve the availability of accurate data
These factors can be used to improve machine reliability by reducing downtime, reducing costs, improving safety, providing reliable data to CMMS, and assisting in predictive maintenance. Automation helps to improve the life of the machine and reduce the lifetime cost of capital expenditure.