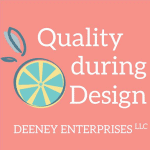 2 Lessons about Remote Work for Design Engineers
Cross-functional teamwork is so important for product design. Our team is integral in understanding all of our customer's needs: internal and external customers.
Remote work and social distancing have affected how we do our work, and how we communicate with our cross-functional team. Now, we're starting to get back into "normal' routines.
There are important lessons learned about the way we work. We talk about just a couple of perspectives that could affect how design engineers work.
We talk about a couple of perspectives that can apply to design engineering.
Our next steps with this information:
Get feedback from our friends that were remote pre-pandemic, to determine what good things we should carry forward.
Be intentional (or at least mindful) about gaining a frame of reference to promote better remote work. We can advocate for this for ourselves. We can also help empower teammates so they can get this important perspective.
Have you done a lessons learned about your communications, coming out of the pandemic? What are you carrying forward into the next phase of your engineering career? Leave a comment ⇓ and maybe you'll inspire others with your idea, too!
Citations:
Related QDD episodes:
Gemba for Product Design Engineering
Internal Customers vs. External Customers
Episode Transcript
Cross-functional teamwork is important, especially in product design. Remote work with cross-functional teammates is also hard. Let's talk about two things that engineers have learned about working through this latest pandemic, right after this brief introduction.
Hello, and welcome to Quality during Design, the place to use quality thinking to create products others love for less. My name is Dianna. I'm a senior level quality professional and engineer with over 20 years of experience in manufacturing and design. Listen in and then join the conversation at qualityduringdesign.com.
Worlds are still a bit askew from pandemic work. Psychologists and business experts are studying how we work and how it's changing because of the pandemic. In the meantime, we're living through it and managing as best we can in product design. Cross-functional teamwork is important as designers. We have a lot of customers we're designing for our multiple external customers, including the people that use it and the people that dispose of it and display it in the stores.
We're also designing for a lot of internal customers, everyone downstream of the product design, who is actually making the design happen. We need to work with our cross-functional team to understand all these needs so we can make the best designs we're designing for excellence.
I've been asking other engineers how their work has changed through the pandemic, and now coming out of the pandemic, what they wish that they would keep. There are lots of things we can derive out of our experiences with this pandemic, but there are two that seem to be a little bit consistent among the engineering community.
One is that our remote teammates need us to be diligent with some of the remote team methods we've been using during the pandemic. And the other one is if we need to be remote, going to the place where it happens, at least once will help us work better.
Considering our remote teammates and how we work with them. I've talked with an engineer at a conference and he's stationed in India working for an international company. And he thought things got better during the pandemic. His communication with his cross functional team improved the team was more focused on remote communication methods and those methods didn't just focus on work stuff. It wasn't always an agenda, but it was also social initiatives getting to know your teammates better on maybe a more personal level outside of structured work meetings was beneficial to him for his work experience. During the pandemic. Many of us may have been sent away to work from home or were disjointed from our cross functional team or the people we normally work with. We were spread apart socially distanced. This forced us to try new methods of communication. Now everybody was remote and we had to figure out how to better communicate and talk with each other, even on a social level. So as we're getting out of the pandemic and getting more into the office and more on site, it would be good for us to carry over some of those communication methods that we developed so that we can best cultivate our cross functional team for our best designs. I think we need to take care to not leave our remote friends behind. When we go back into the office.
The second thing we can do as engineers learning from the pandemic life was showing up to wherever the action is happening, at least once, can help us with our remote work, later. I was talking with someone that did internal auditing during the pandemic. And boy, what an interesting work study. I know the ASQ internal auditing group has met and discussed about how internal auditors worked during the pandemic. I also spoke with one directly about his experiences during the pandemic and the communication methods that they used. Now, just a reminder of what an internal auditor does is they ensure that the business objectives and quality management systems are being carried out and being followed. This ensures that the company is meeting the quality standards that it has said, and they do this by independent observation and some investigation of what's happening in the business at any given timeframe.
Planning is always an important part of an internal audit during the pandemic. There was even more emphasis on planning and they had to take care in how they communicated with each other, using their remote tools. The internal auditors during the pandemic ended up using a lot of camera work. Either someone at the facility or at the place of business would have a camera and pointed around as they walk through a manufacturing facility, for example, or there would be a camera mounted in the corner of the manufacturing facility where the internal auditor could turn it on and view what was happening. One of the internal auditors I was talking with mentioned this. He found it easier to do internal audits, and he felt like he did a better job at his auditing. If he had at least been at the facility one time before at least met some of the operators, seeing the manufacturing facility.
So when he was forced to look through a camera, he still had some frame of reference and a better understanding of what he was observing. I thought this was interesting. And I had a similar experience. I used to be a process engineer, responsible for transferring production processes, to other facilities. And I found that after I had visited the facility, seeing their layout and how things worked and even met some of the people and operators there, I felt like I was a more effective engineer when I had to talk with them on the phone or video conference later about that process. I had a frame of reference that I can use to better do my job. So as engineers working in new product development, I think that's another key takeaway out of our work pandemic life.
I've talked about gemba before in a previous episode, and I'll link to it. Gemba is a philosophy of going to and showing up and observing where the work is happening. As a product design engineer, you have a lot of internal and external customers. You're working with the test lab and you're working with manufacturing operators. You're working with a prototype lab and the machine lab. You're also getting involved in the user and their use environment. Even if we are remote or have to work remotely showing up to where the things are going to be happening, at least once can help us with our remote work later. If I'm a design engineer in Seattle and my product is being made in Austin, it may be beneficial for me to fly to Austin, meet the people, take a look at the facility and that'll be all that subsequent remote work with that team easier.
So those are two observations that I had in talking with other engineers about post pandemic work life. We had to adapt. We did things differently. And now we're kind of looking at the lessons learned and what it is we wanna carry forward with us into the next season of our career and work life.
So what's, today's insight to action?
Reach out to your teammates that are typically remote. And just because we're going back to the office, doesn't mean that we should go back to the way it was, especially with our remote teammates. We can ask them what are things that we tried during the pandemic that you liked? What were things that didn't work well?
And if we are still remote, we can look to who our internal customers are and make some efforts to visit them at their place of work, because that will give us a better baseline for communication.
We can treat the pandemic, work life like a project, and at the end of it, have a lessons learned and then we can change the way we work for the better.
I'd appreciate if you'd let me know if you've done a lessons learned either for yourself or with your team about work methods that you use during the pandemic that you're going to carry over post pandemic. Please go to quality during design.com at this podcast episode. And there is a comment section at the bottom. Leave me a comment. I'll get it. Maybe your idea will help other engineers.
If you like the content in this episode, visit quality during design.com, where you can subscribe to the weekly newsletter to keep in touch. This has been a production of Deeney Enterprises. Thanks for listening!