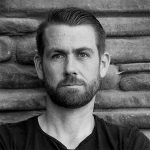 Hierarchy of Engineering
Abstract
Chris and Fred discuss the 'hierarchy' of reliability engineering. Which is the hierarchy of the knowledge and terms we need to follow when we learn about reliability engineering. Is it possible to organize our thoughts in a better way?

Key Points
Join Chris and Fred as they discuss the 'hierarchy' of (reliability) engineering.
Topics include:
We often follow the novice-dangerous-curious-useful continuum. We all know what the novice stage of anything is. We then learn a little bit and think we can solve any problem. This is where we are dangerous. After a few (potentially humiliating) failures, we often become curious because we realize we need to learn more. And then finally … we become useful.
Do we start with the decision we are trying to inform? You usually can't go wrong with this.
And don't forget about communication. It doesn't matter how good an engineer you are – if you can't convey your information – it doesn't matter.
A lot of it comes down to a really simple, defining concept of who your organization is. Let's call it an identity. Or vision. Steve Jobs had many personal failings … but was clearly an effective leader. He clearly defined Apple's identity in terms of focus on customer experience. There are many people who lead effective organizations who don't fit the textbook definitions of leadership. And perhaps it comes down to identity … but it applies to us reliability engineers. What is YOUR identity? Are you here to do data analysis? … that is not an identity. Are you here to prevent root causes of failure from ever appearing in your preliminary designs? … this could be your identity.
And you might need to start by not knowing where to start. You may need to complete seemingly random courses without much rhyme or reason as a junior engineer. Then you might realize that you don't like reliability engineering! Which is OK. There is no point in trying to become a master at something you don't enjoy. It comes down to your personal vision or identity.
Enjoy an episode of Speaking of Reliability. Where you can join friends as they discuss reliability topics. Join us as we discuss topics ranging from design for reliability techniques to field data analysis approaches.
---
SOR 749 Hierarchy of EngineeringChristopher Jackson
---
Related Topics
SOR 399 Paths to Learning Reliability (Opens podcast in a new browser tab)