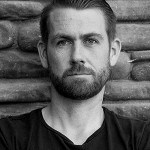 What is Your Approach
Abstract
Chris and Fred discuss your approach for estimating the reliability of a new product, with new technology, manufactured in a new facility? … wow!

Key Points
Join Chris and Fred as they discuss how you can go about understanding the reliability performance of something brand new. Where do you start?
Topics include:
What will keep you up at night? You can't analyze or test to exhaustion … even if you have a pretty good idea of how your product works. So you need to use 'critical thinking' to prioritize a list of likely weak points. These are the things that are going to drive reliability. There will be many hundreds (or thousands) of other, less important ways your product can fail. For those, you can use 'best guesses,' 'expert judgment,' estimates from literature, or other less robust information sources. But those VITAL FEW weak points need to be understood and analyzed further.
So where do we start? (1) Prioritize risks. This starts with the VITAL FEW ways your product will fail but then moves on to the consequences of failure. Are some failures a bigger deal than others? … hint – yes. You need to come up with your own analysis activities and your own tests … not a list of tasks a standard says you need to do.
(2) Decisions. What decision are you trying to inform? Are you trying to estimate (2-year) warranty reliability? This could change everything when it comes to you trying to understand the reliability of your product. But not only is the decision important, knowing when the decision needs to be made is just as important. If the decision needs to be made two weeks from now before you move into production, then you can't undertake a 6-month academic study.
(3) What needs improvement. This can come from an understanding of a previous model, or a Failure Modes and Effects Analysis (FMEA), or any other source of information that sheds light on your product. But a reliability estimate is just that … an estimate. Knowing what will fail if there is a slight change in how you think customers will use your product (or any other slight change in operating conditions or assumptions) is vital … and something you probably need to address.
… don't let a good opportunity for change slip away. Corporate knowledge is wonderful. Experience is great. But the best time to set the tone for a relationship is at the start. So if you are going to be using a new facility, or new team to make something, emphasize things like Statistical Process Control (SPC) or Process Capability Analysis (PCA) or transparency in relationships or anything else you think will help guarantee success moving forward. It is much easier to do this at the start as opposed to 2 years later, when change is often resisted as a critique of 'poor performance.'
Enjoy an episode of Speaking of Reliability. Where you can join friends as they discuss reliability topics. Join us as we discuss topics ranging from design for reliability techniques to field data analysis approaches.
---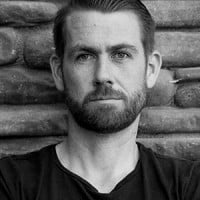 SOR 832 What is Your ApproachChristopher Jackson
---
Related Topic
SOR 655 Hints to Have a Proactive Reliability Program(Opens podcast in a new browser tab)