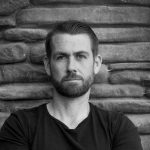 Hints to Have a Proactive Reliability Program
Abstract
Chris and Fred discuss 'proactive' reliability engineering … and trying to get out of being 'reactive.' Some entire organizations are structure around waiting for the catastrophe to happen before we fix it. So changing perspectives can be challenging.

Key Points
Join Chris and Fred as they discuss what 'proactive' reliability engineering is, what it means, and why you should love it.
Topics include:
Getting out of the 'reactive' quagmire. Many organizations are structured to be nothing but reactive. So even though they might 'intuitively get' that they need to become more proactive (because they are constantly fighting fires), they culturally struggle to make the switch.
One of the tricks is to focus on the immediate and personal benefits of reliability engineering. Reliability engineering starts resolving problems TODAY. Trying to convince employees that they should 'do' reliability engineering because of 'brand reputation' and 'customer expectation' is really difficult. This is impersonal and seems to benefit the organization … not the engineer who wants a positive performance appraisal this year.
Urgent versus important. Responding to a customer who has a problem today is 'urgent.' We like solving 'urgent' problems which are immediate and create a checklist we get a great deal of satisfaction from ticking off. But this might not be 'important.' An 'important' issue is (for example) not having a culture, organizational structure and set of resources to have a proactive approach to reliability. 'Important' issues are often bigger, longer, and perhaps involve more uncertainty. So … they often get shelved in preference for 'urgent' issues.
What can we do to become proactive? Make reliability RELEVANT. For example, create a reliability value map that ties reliability performance metrics (whatever they are for your organization) to VALUE. How much does downtime/missed shipping/warranty action/production delays/et cetera cost. Understanding this means we start understanding why we do specific reliability activities.
… and then, communicate! Align intents, have a singular focus on how much value we lose when things go wrong, and start the conversation. Leaders cannot (of themselves) make this happen. You need the smart people that work in your organization to become proactive on their own. By definition … you can't be proactive for them.
Enjoy an episode of Speaking of Reliability. Where you can join friends as they discuss reliability topics. Join us as we discuss topics ranging from design for reliability techniques to field data analysis approaches.
---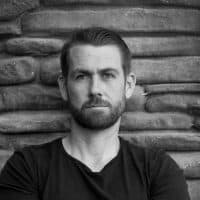 SOR 655 Hints to Have a Proactive Reliability ProgramChristopher Jackson
---
Show Notes