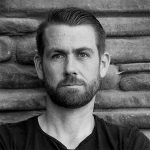 RAMS Warts and All
Abstract
Chris and Fred discuss how it felt like the 2023 Reliability, Availability and Maintainability Symposium (RAMS) went? Was it a success? Is it going downhill?

Key Points
Join Chris and Fred as they discuss how the 2023 RAM(S) Symposium that just finished in January 2023. RAMS is (or was?) one of the pre-eminent gatherings of reliability talent in the world.  But it is?
Topics include:
No it is not. It might have been good once. Not anymore.
Why not? Leadership. The board of directors are representatives of different societies who 'sponsor' the symposium. These societies are not actually sponsors as they make money from the symposium. Board members are seldom seen, host private parties, and receive perks (bribes) from hotels clambering for the board to choose them. So we have clear conflicts of interest across a board of disinterested board members who are more interested in having a good time. It is that bad.
But doesn't the board have to work hard to make it happen? For some … yes  (at least a little bit). But it is the separate (volunteer) management committee who are the real backbone of the symposium. And most of them are frustrated with everything as well.
What does that mean? This year's RAMS was held in a hotel that adjoins a shopping mall. Potential authors are being frustrated with reviewers who don't judge papers based on merit … they judge papers based on it aligning with their worldview. The 'theme' of each symposium has minimal relevance to what actually happens. Money that could be spent on services and amenities for attendees is instead delivered back to the societies. And so on.
What does this mean moving forward? Perhaps we need to create a new symposium that goes back to what RAMS used to be …
Enjoy an episode of Speaking of Reliability. Where you can join friends as they discuss reliability topics. Join us as we discuss topics ranging from design for reliability techniques to field data analysis approaches.
---
SOR 845 RAMS Warts and AllChristopher Jackson
---
Related Topic
RM 108: A Preview of the Upcoming SMTA Pan Pacific Microelectronics Symposium(Opens podcast in a new browser tab)
9 Tips to Get the Most Out of Your Next Maintenance Conference(Opens podcast in a new browser tab)