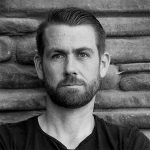 Stuck in Your Job
Abstract
Chris and Fred discuss what you can do to feel good about your job … including when you know it is time to move on.

Key Points
Join Chris and Fred as they discuss that not uncommon feeling many of us get when we feel stuck in a job. Is there anything you can do? Do you stay or do you go?
Topics include:
Some leaders (managers) don't get it. And by 'it' we mean today's workforce. The amount of complaints we have heard about 'Gen Z' or 'millennials' and how they are impossible to lead. Not true. The world has never been more productive. So it's not the 'young people' … its the 'old white guys in suits.'
Don't underestimate the value of an idea. Steve Jobs was a jerk. But he was the leader of one of the most successful companies ever. How does this work? People want to feel like they are contributing to something amazing … even if the boss is a jerk (sometimes). Jobs was amazing at creating a vision (like an iPhone) and being amazing at having an organization focus on it. So … do you know what idea you are contributing to in your organization?
… so what does job satisfaction look like for you? And this is tricky. No job is perfect. What can you tolerate? What can't you tolerate? So even if the job is amazing from someone else's perspective, it might not work for you. Don't skip the step of trying to find what you need more than other people.
Don't just complain … be proactive. Do something. If you are frustrated with one leader, look for another mentor who gets you. If other people take credit for your work, start blowing your own trumpet. Maybe you can make a proposal to your leadership team about the job or project you would like to start. If you try these OR these things are not part of what you think 'job satisfaction is … then it is up to you to remove yourself from that situation.
Enjoy an episode of Speaking of Reliability. Where you can join friends as they discuss reliability topics. Join us as we discuss topics ranging from design for reliability techniques to field data analysis approaches.
---
SOR 846 Stuck in Your JobChristopher Jackson
---
Related Topic
SOR 866 Career Strategies (Opens podcast in a new browser tab)