Reliability Predictions and FMEA Occurrence
Abstract
Carl and Fred discussing a reader question about FMEAs. Specifically, whether reliability predictions (for similar systems) are valid input to the Occurrence rating in an FMEA.

Key Points
Join Carl and Fred as they discuss the subject of Reliability Predictions, and whether they can be used in an FMEA.
Topics include:
Reliability Predictions methodology
Parts count can be misused as a way to predict reliability
Can Reliability Predictions be useful when assessing Occurrence rating in an FMEA?
Use of failure rates vs failure distributions in Supportability FMEA
Why Design FMEA Occurrence rating is subjective
Using a Reliability prediction from a handbook to inform FMEA occurrence rating gives a false sense of knowledge
Using less parts, as a strategy to improve reliability, can have validity
FMEA Occurrence rating is associated with the failure mode due to cause, not the aggregate component failure rate
Assumptions matter; if a reliability prediction assumes constant failure rate, this is often a wrong assumption
Field failure history can be important input to FMEA, as input to failure mode identification; this can help ensure field failures do not repeat
Beware of reliability software that takes the FMEA occurrence rating and transfers it to the System Reliability Analysis as component or system failure rates
Models are useful, however, the assumptions and methodologies must be correct
A "one-off" failure during product development should not be dismissed
Enjoy an episode of Speaking of Reliability. Where you can join friends as they discuss reliability topics. Join us as we discuss topics ranging from design for reliability techniques to field data analysis approaches.
---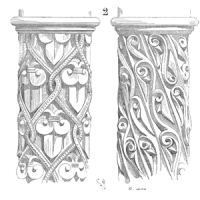 SOR 858 Reliability Predictions and FMEA OccurrenceCarl S. Carlson
---
Related Topic:
SOR 069 Should reliability prediction be part of your reliability plan?(Opens podcast in a new browser tab)