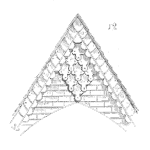 Should reliability prediction be part of your reliability plan?
Abstract
Join Carl and Fred as they discuss the controversial subject of reliability prediction. The discussion centers around the value of reliability prediction and whether or not it should be part of a reliability plan.

Key Points
Some of the discussion points include:
reliability prediction often depends on outdated manuals and guides.
reliability prediction can obscure needed reliability tasks when the predictions are without sufficient merit.
initial reliability predictions can be integrated with system reliability models to provide the reliability-wise mathematics.
initial reliability predictions should be updated with more objective data when available.
don't use reliability predictions unless required or unless you have substantial and credible information supporting the analysis.
If reliability predictions are required, be sure to advise the customer of the limitations and assumptions.
Enjoy an episode of Speaking of Reliability, where you can join friends as they discuss reliability topics.
Join us as we discuss topics ranging from design for reliability techniques to field data analysis approaches.
---
SOR 069 Should reliability prediction be part of your reliability plan?Carl S. Carlson