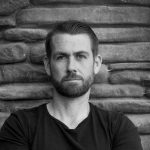 What is this Risk Thing?
Abstract
Chris and Fred discuss what 'risk' is. Or what most people think 'risk' is. Or what the experts think 'risk' is. Or what 'risk' feels like. Do you know what 'risk' is?

Key Points
Join Chris and Fred as they discuss what the term 'risk' means … or what we think it means. 'Risk' is often simply associated with the likelihood of 'bad' things happening. But the problem with 'risk' is that there are no 'rewards.' So 'risk' is not bad. So what is it?
Topics include:
Risk is the effect uncertainty has on something. And that means both good and bad.
… but most 'standard' definitions don't like this. We say 'most' standards … because at least one standards committee has recently redefined risk as the 'effect uncertainty has on outcomes.' But this is 'controversial' … or at least whatever 'controversial' looks like when stubborn risk engineers become irate. And so there are lots of different 'standard' definitions of risk out there. Probabilistic Risk Assessment (PRA) standards talk about the combination of the likelihood and severity of all possible 'bad' outcomes. If you are ever in a meeting where a debate over what the definition of 'risk' is … run away.
The definition of 'risk' that you should use should be 'helpful.' What do we mean by that? Think of the term 'quality.' Leonardo da Vinci painted images of extraordinarily high quality. A manufacturing engineer looks at quality as the absence of defects. So … does that mean that the Mona Lisa is simply 'high quality' because it has 'no defects?' No … because the quality of paintings are not measurable in terms of defects. This doesn't mean that the manufacturer's idea of 'quality' is wrong … because it is helpful. So if you are an investment banker, perhaps the definition of 'risk 'that helps you the most is one that incorporates both good and bad outcomes. If you are a safety engineer, perhaps the definition of 'risk' that helps you the most is one that focuses on harmful events only. Don't let a standard or an 'old expert' tell you what risk is! Work it out yourself.
Then there is risk appetite. Think about autonomous vehicles. Hundreds of thousands of people die every year due to impaired driving (drug or alcohol). And while no one thinks this is inherently good … societies fundamentally believe this is an acceptable realization of risk. While there are laws and police forces enforcing these laws and 'campaigns' (et cetera) … no one is suggesting that all vehicles or all humans should be banned from driving. But there is a serious belief amongst academics and regulators that autonomous vehicles need to be able to do things like 'ethically' select whether to kill an 80-year-old woman or 3-month-old child in the event of a vehicle accident. But do we hold current human drivers to these standards? … when trying to pass a drivers license test? … will the years/decades that it will take to come up with a facial recognition and age assessment system be worth the ongoing loss of life associated with the far from perfect human drivers? No. So risk appetite is frustrating fluid … even for the same applications.
Enjoy an episode of Speaking of Reliability. Where you can join friends as they discuss reliability topics. Join us as we discuss topics ranging from design for reliability techniques to field data analysis approaches.
---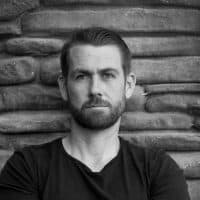 SOR 704 What is this Risk Thing?Christopher Jackson
---
Show Notes