Fundamentals of Reliability Testing
podcast episode
Testing is expensive. Reliability testing is often complex. Let's break down the basics of planning and conducting reliability testing that provides meaningful results cost-effectively and timely. Let's do testing right.

Reliability testing includes a broad category of product testing. Generally, it includes evaluations determining if an item functions as expected over some duration under some conditions or stresses. Reliability testing may include out-of-box or installation activities, environmental testing, testing to failure, or accelerated life testing.
The core of any reliability testing is a question to answer. The work often focuses on determining if a design is robust or durable enough for the intended use and market. When preparing to conduct testing, remember that the results provide information to inform a decision.
Let's discuss an approach to reliability testing that focuses on creating useful and meaningful results, thus enabling correct decisions concerning the product and its future performance. For any testing, especially reliability testing, there are a few basic steps to ensure the testing will meet the needs of those making decisions based on the results.
We will also discuss when it is appropriate not to conduct testing and how to appropriately characterize the risks surrounding the testing itself and interpret the results. Join this lively and interactive webinar and learn how to improve your reliability testing program.
This Accendo Reliability webinar originally broadcast on 13 November 2018.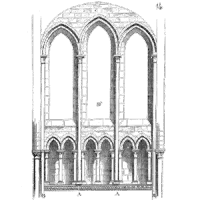 Fundamentals of Reliability TestingFred Schenkelberg
---
To view the recorded video/audio of the event, visit the webinar page.
Related Content
Results-Driven Decisions, Faster: Accelerated Stress Testing as a Reliability Life Test episode
Wishful Accelerated Testing episode
Issues with Single Stress Testing episode
Use FMEA to Design for In-Process Testing episode