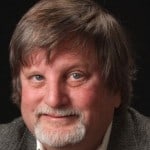 Wishful Accelerated Testing
Abstract
Kirk and Fred discussing a accelerated stress test that a listener was going to use a different combination of stresses on samples to determine life estimates.

Key Points
Join Kirk and Fred as they discuss how a company that wants to use two combined stresses simultaneously, at three intensity levels, but not the same stress combinations at each level may not provide useful life estimate data.
Topics include:
Determining the life estimates of a component or system using an accelerated life test with one stress stimulus is difficult without knowing the wear-out mechanisms that drive the device to failure. Using combination stresses makes the quantification of product life determination even more challenging. For example, a cracked solder joint will propagate with either vibration or thermal cycling, and combining those two makes it more difficult to quantify the relation to the field stresses.
If one is using HALT, which is not to find quantified life, it is recommended that the first application of stress is to use a single stress to the operation limit, then later combine stresses to accelerate the precipitation of latent defects. The idea is to keep it simple to make it easier to determine the physics of the accelerated stress-induced failures.
Doing an accelerated test to quantify life requires that one know what the life cycle stress environments that the product will be subjected to. For most electronics, especially portable or mobile systems will have significant variations across the world and user applications, and therefore many different rates of fatigue damage.
Kirk's 30 years of doing testing and failure analysis is that the vast majority of failures in the early years of use are from assignable causes, which are either errors in design, manufacturing of components, or final assembly. The life entitlement of most electronics is well beyond its technological obsolescence, and finding and eliminating the causes of latent defects is much more cost-effective than the delusion that complex electronics systems' nominal life entitlement can be determined through stress testing. We do not know the actual lifetimes of today's electronics, as most get discarded before wearing them out.
Enjoy an episode of Speaking of Reliability. Where you can join friends as they discuss reliability topics. Join us as we discuss topics ranging from design for reliability techniques to field data analysis approaches.
---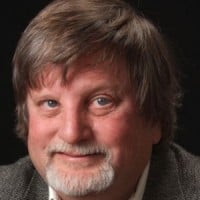 SOR 873 Wishful Accelerated TestingKirk Gray
---
Show Notes
You can now purchase the recent recording of Kirk Gray's Hobbs Engineering 8 (two 4 hour sessions) hour Webinar "Rapid and Robust Reliability Development – 2022 HALT & HASS Methodologies Online Seminar" from this link.
Please click on this link to access a relatively new analysis of traditional reliability prediction methods article from the US ARMY and CALCE titled  "Reliability Prediction – Continued Reliance on a Misleading Approach"
For more information on the newest discovery testing methodology here is a link to the book "Next Generation HALT and HASS: Robust design of Electronics and Systems" written by Kirk Gray and John Paschkewitz.
---
Related Topics: