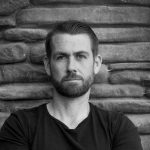 Satelites, Compliance, and Thinking
Abstract
Chris and Fred discussing how reliability work changes as the technology and scope of industries change.

Key Points
Join Chris and Fred as they discuss Chris's recent experience in helping a small satellite manufacturer improve its approach to reliability. This prompted Chris to think more broadly about emerging technologies, and how they need to approach creating a reliable product. For those of you who don't know, small satellites are often smaller than a shoe box. And while satellite technology has been around for a while, small satellites need to be built and launched in a way that effectively makes them a new (perhaps disruptive) technology. They sometimes cost as little as $ 1 million to make and launch – which in the world of satellites is tiny. But there is a bunch of guidebooks, manuals, textbooks and regulations that exist which have little to do with the way small satellites work. In fact … we found out they have little to do with how big satellites work as well.
Chris's experience saw him write a series of articles in his Reliability in Emerging Technology page on Accendo Reliability. A total of seven articles will accompany this podcast, with each being released a week or two after the previous. Or if you can't wait, check out the eBook that Chris wrote which is available here for free for Accendo members.
The articles are:
Reliability and Awesome New Things which talks about some of the unique implications of making things using emerging technology,
Compliance and the Antithesis of Performance discusses how using a 'checklist' approach to making things reliable rarely (if ever) works for mature technologies – let alone emerging ones,
No, we really mean 'Mission Assurance' focuses on how we often miss the point of what the 'thing' we are making is supposed to do, preferring to find things for it to 'pass',
Lets Learn about Reliability includes a basic and high level talk about some basic reliability concepts, and how if the satellite industry collectively understood would allow them see that what they are doing is almost entirely wrong,
Stop solving the problem you want to solve talks about how many companies, organizations and industries focus on solving problems they 'like' solving even when the problems they need to solve are careening out of control,
A Call for 'Evolutionary Production' is not really a new approach to developing products based on emerging technology, but it may as well be in terms of what customers tend to 'force' on manufacturers,
Ok … now what? finally talks about what we can do, and what we did do to help focus an organization of developing reliable, new products.
Enjoy an episode of Speaking of Reliability. Where you can join friends as they discuss reliability topics. Join us as we discuss topics ranging from design for reliability techniques, to field data analysis approaches.
---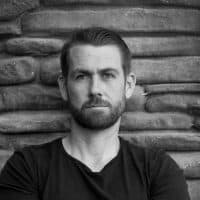 SOR 337 Small Satellites, Compliance, and ThinkingChristopher Jackson
---
Show Notes