Considering Interfaces in Reliability Work
Abstract
Carl and Fred discuss the various types of interfaces in electrical and mechanical systems and how they should be included in reliability analyses.

Key Points
Join Carl and Fred as they discuss the importance of interfaces in analyzing and achieving reliability objectives.
Topics include:
What are interfaces?
What are the different types of interfaces? (Reference Show Notes)
50% or more of total reliability problems occur at interfaces
Strategies to address interface problems
How FMEAs can model and address interface problems
Enjoy an episode of Speaking of Reliability. Where you can join friends as they discuss reliability topics. Join us as we discuss topics ranging from design for reliability techniques, to field data analysis approaches.
---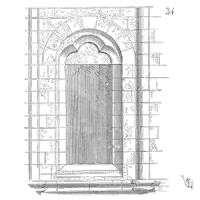 SOR 361 Considering Interfaces in Reliability WorkCarl S. Carlson
---
Show Notes
An interface is the point or surface where two parts or subsystems meet, and it can take various forms. There are four primary types of interfaces:
Physical connection (e.g., brackets, bolts, clamps and various types of connectors).
Material exchange (e.g., pneumatic fluids, hydraulic fluids or any other fluid or material exchange).
Energy transfer (e.g., heat transfer, friction or motion transfer such as chain links or gears).
Data exchange (e.g., computer inputs or outputs, wiring harnesses, electrical signals or any other types of information exchange).
Since interfaces can contain up to fifty percent or more of the total failure modes, it is essential that any FMEA carefully consider the interfaces between subsystems and components in addition to the content of the subsystems and components themselves.
Example of FMEA Block Diagram for a bicycle hand brake subsystem: