Reliability and Industrial Designers
Abstract
Carl and Fred discussing design requirements and how they influence reliability decisions.

Key Points
Join Carl and Fred as they discuss the impact of design constraints on reliability considerations.
Topics include:
What is meant by industrial design requirements?
How do design requirements act as constraints, and impact reliability?
Managing competing requirements with FMEA and System Reliability Modeling
The importance of the various engineering disciplines working together early in the design process
Enjoy an episode of Speaking of Reliability. Where you can join friends as they discuss reliability topics. Join us as we discuss topics ranging from design for reliability techniques, to field data analysis approaches.
---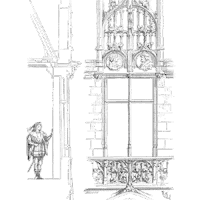 SOR 362 Reliability and Industrial DesignersCarl S. Carlson
---
Show Notes
The following illustration is called the "Reliability Equation." It is from chapter two the book Effective FMEAs. This illustration is meant to highlight where the focus needs to be to achieve reliability.