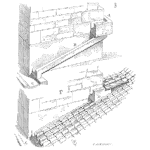 Do Certifications or Degrees Help a Reliability Engineer?
Abstract
Carl and Fred discussing the role of certifications and degrees in forming the career path of a reliability engineer. This discussion builds off the previous podcast on the ultimate goal of a reliability career.

Key Points
Join Carl and Fred as they discuss education and resources that enable an excellent career in reliability engineering.
Topics include:
The degree or certification is not the goal; the goal is what you do with the education or training.
Status is not the goal; the goal is knowledge, capability, skills, competence.
What about MBA? Project management?
Which certifications provide the best opportunities?
Management vs technical career path?
Enjoy an episode of Speaking of Reliability. Where you can join friends as they discuss reliability topics. Join us as we discuss topics ranging from design for reliability techniques, to field data analysis approaches.
---
SOR 382 Do Certifications or Degrees Help a Reliability Engineer?Carl S. Carlson
---
Show Notes