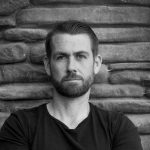 Are Regulators Good For Reliability
Abstract
Chris and Fred discuss the role regulators play in many industries. Are we better off because of them? In many cases … yes. But perhaps regulators are also getting in the way of us doing things better. And at what point does their 'net harm' exceed their 'net good'? Can regulators do a better job, and perhaps create an alternative to archaic checklists and compliance audits? We think yes. If this topic interests you, listen to this podcast!

Key Points
Join Chris and Fred as they discuss the role regulators play in many industries – and whether or not their involvement is good for reliability. The intent of regulators is always good. We don't want planes to crash, nuclear power plants to explode, or medicinal drugs to kill people. But at what point do regulators stop doing what they are supposed to? Fred and Chris furiously agree that compliance based approaches and basic auditing will never be as effective of creating well thought out, first principles processes up front. But companies may only have the resources to fund either investing in a good process, or complying with a regulatory based compliance framework – which means compliance (unfortunately wins).
Topics include:
Keeping up with 'state of the art.' Technologies change so quickly, and regulators need to be able keep up. How realistic is this? How can regulators know what is coming? And how can they possibly understand 'best practice' when a new technology emerges? So regulators (and standards) always 'lag.'
Getting in the way of continual improvement. Aircraft (for example) are certified and deemed 'airworthy' when they are first sold. But even structurally minor changes (like better alloys) require full re certification – which is prohibitively expensive. So reliability doesn't improve.
And sometimes … regulators can involve people who don't have the capacity to be successful engineers. We are sorry … but this is true! And even if it is not true – how can 'career regulators' keep a good understanding of emerging practices?
All safety improvements and features in machines like cars and aircraft have come from manufacturers. Regulators have tended to 'mandate' what initiatives have worked well. Even the Boeing 737 Max 8 crashes appear to have been caused by a system that was clearly an attempt to make the aircraft safer. So what can a regulator do?
Enjoy an episode of Speaking of Reliability. Where you can join friends as they discuss reliability topics. Join us as we discuss topics ranging from design for reliability techniques, to field data analysis approaches.
---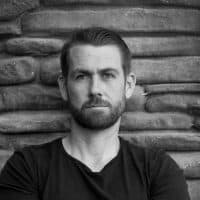 SOR 412 Are Regulators Good For ReliabilityChristopher Jackson
---
Show Notes