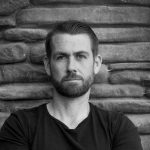 Characteristics of an Organization That Limits Reliability
Abstract
Chris and Fred discuss what 'tell's an organization that sucks at reliability has. That is, can you just tell an organization makes terrible products before you even get to their reliability department/guidebook/strategy/laboratory? And if you can, what are they? Our experience shows that when we are brought in to solve a 'reliability' problem, we need to address a vision/leadership/resourcing/(insert poor business practice here) issue. If this interests you … please listen to this podcast!

Key Points
Join Chris and Fred as they wonder if you can tell if an organization sucks at reliability before you even 'get to their reliability department.' We often find that reliability is the 'canary in the mine.' That is, poor reliability is a function of a dysfunctional organization. In fact, we tend to find that organizations that don't do reliability well are always dysfunctional. When we are asked to come to a company to help them improve their reliability, we actually help them tackle some deeper issues first.
Candidate organizational characteristics include:
Most senior/loudest voice wins. This means the best answer or the smartest idea never gets heard.
Poor decision making. We suggest that there are some key criteria for a 'good' decision. The decision maker needs to (1) know what they are trying to achieve – or what 'success' looks like, (2) be competent, (3) be objective – not subjective or emotional, and (4) have access to all information they can possible get. Miss any one of these, you have not only reliability issues, but issues everywhere. And you should know what information you are going to need – meaning you should go and get it before the decision needs to be made
Not understanding (fearing) risk. If your don't do anything because something bad might happen, then you do nothing. Conversely, if 'manage the risk' is a buzzword for poorly thought out expeditions or myopic priorities you will lose money for no intelligent reason.
We have always done it this way (an absence of critical thinking). You won't hear that at Google or Amazon. And you tend to hear this a lot where 'certification' or 'regulatory compliance' drives practices.
Implied pressure for certain behaviors. Like a tendency to ship products at the end of each quarter. Or sticking to our 'core business.' This usually means short term thinking – at the expense of long term gains.
… which leads to even more chronic short term focus. Like Kodak and Nokia not adapting. And General Motors cancelling its line of electric cars (EV1) because they couldn't make money 'today.'
Innovation through quiet development of enabling technology. Seeing what is coming, and quietly developing an enabling technology often makes your life easier later on. If you don't, you may be blind to technology or market shifts. And when you rush development, you make poor quality products.
Promotion likelihood is proportional to long service. This means that it is irrational for young, smart, and perhaps better leaders to stay in the organization. And they leave. Taking all the mindsets needed for a robust reliability program with them.
Do you think if an organization has any one of these … they are doomed to mediocre reliability? Do you have your own?
Enjoy an episode of Speaking of Reliability. Where you can join friends as they discuss reliability topics. Join us as we discuss topics ranging from design for reliability techniques, to field data analysis approaches.
---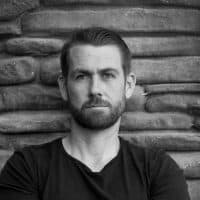 SOR 413 Characteristics of an Organization That Limits ReliabilityChristopher Jackson
---
Show Notes