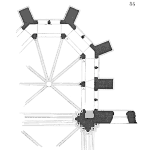 Permission to Learn and Make Mistakes
Abstract
Carl and Fred discussing the life-long path of learning, which includes understanding the lessons from past mistakes.

Key Points
Join Carl and Fred as they discuss the value of learning from mistakes.
Topics include:
Expectations in making decisions.
When a decision is needed, the worst thing is to avoid making a decision.
Do your best, but don't fear making a mistake, as long as you learn from the mistake.
Analyzing root cause is not assigning blame. It includes taking responsibility.
Pareto principle.
Aim for zero safety mistakes.
FMEA quality objectives are based on common mistakes, and converting them into quality principles.
Difficult subjects often require going out of your comfort zone.
Wrong attitude: failures are bad during product development.
Culture: failure is good during product development.
What can you do when the organizational culture is not open to discussing failure?
Why a culture that values disagreement is positive?
Always use good judgment and due diligence; if mistakes happen, learn from them so they do not repeat.
Enjoy an episode of Speaking of Reliability. Where you can join friends as they discuss reliability topics. Join us as we discuss topics ranging from design for reliability techniques, to field data analysis approaches.
---
SOR 444 Permission to Learn and Make MistakesCarl S. Carlson
---
Show Notes
"Experience is the name people give to their mistakes."  Oscar Wilde