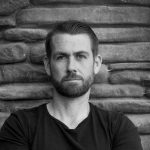 When to Use a Previous Test Plan
Abstract
Chris and Fred discuss when (and if) you can use a reliability test plan that you have used before. If it worked then … why won't it work now? Won't you save money, time and other things that you can get bonuses for? Well yes. We received a question from one of our listeners who asked why you might not want to test the product the same way. There are many good reasons why you wouldn't want to do this. If you want to learn more, listen to this podcast.

Key Points
Join Chris and Fred as they discuss using used or old test plans. If we have a test plan that worked before, then why wouldn't we use that test plan again? We may even have the same test bed, technicians may remember the same things (so we don't have to go through the plan in great detail) and so on. But the problems are many. Are you and your organization going to simply sell the same, unaltered product you sold your customers five years ago? NO! So why would you use the same, five year old test plan? It doesn't make sense – unless you don't really want to discover (or learn) anything about failure.
Topics include:
Customer expectations change. So for your product to sell, your products needs to change. How can you change a product – but then argue that you can use the old test plan?
Continual improvement. There are a bunch of templated test plans out there. Many of them can be found in the military handbooks (MIL-HDBKs). But really, these are tests where your product just needs to be 'OK' to pass because their goal is 'acceptance' – not improved design. Testing is expensive, and acceptance testing is typically easy enough so that your product has to be really 'bad' to fail. Which means you aren't pushing the envelope of development.
… and the big one – people stop thinking. Testing becomes a checkbox if you use the same one over and over again. If you stop thinking about weak points and how your product can fail, then you aren't thinking about reliability. Design reviews then degrade into a simple question like 'did we do testing?' If the answer is yes – then we move on. We don't ask if the testing improved design.
Vendors update and change. "We didn't tell you because we didn't expect it to make a difference." Vendors and suppliers will often say this … after we realize that their change caused some sort of unexpected failure. Wouldn't it be better to pick it up in testing?
… and everything changes! Your customer base may have expanded, so you are doing more ground transportation so that you can have your product stored in regional hubs. Ground transportation has a unique (and stressful) vibration profile. If you stop thinking about reliability, you will never pick this up. Everything changes!
And remember, if you aren't going to use the results of testing, then don't do the test. We want to find the weak points of your design. Testing the product in the same way means you are still looking for the same weak points. This doesn't work.
Enjoy an episode of Speaking of Reliability. Where you can join friends as they discuss reliability topics. Join us as we discuss topics ranging from design for reliability techniques, to field data analysis approaches.
---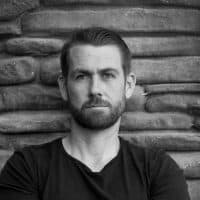 SOR 449 When to Use a Previous Test PlanChristopher Jackson
---
Show Notes