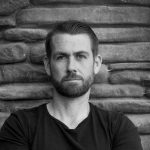 Customer Experience and Failures – Its not you its them!
Abstract
Chris and Fred discuss what it means to 'fail.' Not from a personal sense! But what does it mean for your product to fail. Engineering or design specifications describe what the product or system must do. So does failure simply occur when the product can no longer meet all these specifications? What if your product or system meets all these criteria – but your customer 'thinks' is has failed? We have seen many instances where a group of people who design and make products will vehemently argue that even if the customer thinks something has failed when it meets the specifications, then nothing is wrong. Is it? What do you think the customer will do? Do you think they will be 'happy'? If this is a problem you come across, then listen to this podcast.

Key Points
Join Chris and Fred as they discuss customer experience and what it means with respect to failure. Engineers often get overly focused on meeting 'specifications.' These specifications are broadly intended to define a state of 'customer happiness.' If we meet the specification – then we make a customer happy. Right? Well … specifications are attempts to describe the happy customer experience. They are not, nor will they ever be perfect. Customers will use your product in ways that you could never imagine. Mobile or cell phones were originally intended to be 'luxury' items … but instead turned out to be used by tradespeople (like plumbers, electricians and so on) whose use of the (then expensive) mobile phones was more than mitigated by their increased productivity through not having to go back to the office to find the next job. It is the customer who is the ultimate decision maker on every aspect of your product.
Topics include:
Your business is to make customers happy. Not design teams or manufacturing engineers. Arguing that a customer's perspective is invalid if they believe a product has failed because you believe it meets the specification is a waste of time. The customer is the decision maker. The customer has the discretion to give their money to whomever they want.
Do you want your market segment to include 'idiots?' This is flippant question. The answer is yes. Or more importantly, you want to include people who you would (perhaps dismissively) categorize as 'idiots' for not being able to get your product work. Their money is as good as anyone else's. If you keep relying on the mantra 'the customer is at fault' then you are forgetting that customers – smart ones or otherwise – want a product that is easy to use. So if you want to restrict your market segment to people who intuitively 'get' your complicated product or system and those who are unwilling to change to a competitor's product … have at it. But this is a tiny fraction of who you could be selling your product to.
Field failures are 'better than tests.' Testing is expensive. So if your customer has a failure, the cost of paying for them to return that product to you is typically minuscule when compared to the theoretical test you would have needed to undertake to identify its root cause.
Design pressures introduce the temptation to forget the customer. If you are under budget and schedule pressure, it is easy for you to focus on meeting the specification … and nothing else (like making the customer happy). This is a management issue. Because you are essentially rewarding engineers to ignore the customer when you focus too much on specification, budget and schedule.
Buckets of gold are the worst! Following from the previous point … if there is a 'design bucket of gold' then there is no benefit in doing things like ensuring that it won't fail during warranty. The bucket of gold we are most interested in is 'profit.'
Use the wrong measures, get the wrong results. In one example, call center employees were being paid by the number of calls they could get through in one hour. This motivates call center employees to get the customer off the phone as quickly as possible. Which means that customers are unhappy. And stop buying your product.
… and cutting the wrong corners is just as bad. Cutting the free shipping for returns will almost certainly mean that you get fewer defective products sent back. Does this mean that customers are happier with your product because you have fewer returns? No! But you will drive your customers to a competitor. And you will never know about this until it is too late.
Enjoy an episode of Speaking of Reliability. Where you can join friends as they discuss reliability topics. Join us as we discuss topics ranging from design for reliability techniques, to field data analysis approaches.
---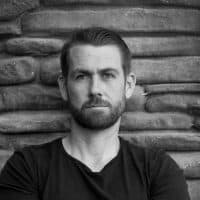 SOR 450 Customer Experience and Failures – Its not you its them!Christopher Jackson
---
Show Notes