Risk-Identification Tools and Their Use
Abstract
Carl and Fred discussing risk-identification tools, one of the four categories of reliability tools.

Key Points
Join Carl and Fred as they discuss the discovery process that occurs during product development, essential to improving reliability in product designs.
Topics include:
What is risk identification, and how can it be accomplished?
Exploring what you don't know about product use and misuse.
Exploring what you don't know about how a product fails.
What are some tools to discover knowledge that is currently unknown?
Use of FMEA, Brainstorming, Design Margin Analysis, HALT, Requirements Design Review, in shedding light on unknowns.
What is "risk," and how does it relate to uncertainty?
Company culture needs to be open to learning unknowns.
Be concerned about what you don't know that you don't know.
Enjoy an episode of Speaking of Reliability. Where you can join friends as they discuss reliability topics. Join us as we discuss topics ranging from design for reliability techniques, to field data analysis approaches.
---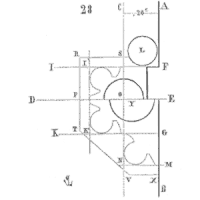 SOR 451 Risk Identification Tools and UseCarl S. Carlson
---
Show Notes