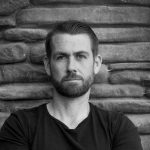 Reliability Leadership and Taking Charge
Abstract
Chris and Fred discuss reliability leadership. What is reliability leadership? Writing a book? Putting together a few slides? The first thing to know is that there is a difference between a reliability manager and a reliability leader. A reliability manager will tend to oversee practices and processes that others have identified or put together. Reliability leaders come up with the rationale, the motivation, the linking with business outcomes and everything else that creates or sustains organizational change. You can have the 'best' reliability engineers – but without reliability leadership, you won't make reliable products. Want to learn more? Listen to this podcast.

Key Points
Join Chris and Fred as they discuss what it means to be a reliability leader. It is something that goes well beyond 'pure' reliability engineering. Data analysis, reviewing and compiling reports, setting up and running tests and so on is not leadership. Leadership makes sure that these activities are relevant to the business, and that the business wants these activities to occur. This involves amongst other things motivation and credibility.
Topics include:
There is a dearth of leadership in many 'big' organizations. One of the things that Fred and Chris do is engage with a huge range of organizations from multiple domains. There are those 'bloated' organizations that have archaic approaches to management, with limited real focus on making customers happy (even though they argue differently), where the so-called 'leaders' look, sound and smell the same. And these are the organizations that complain about things like 'Generation Y' and 'millennials' walking out the door. As if it is something they can't control. Who would leave an organization they are happy with?
Managers are behind the group shouting 'go go go,' and leaders are out in front. Well, perhaps this oversimplifies it. But there is a ring of truth to this. Executing a plan is one thing. But leaders come up with the plan, get people excited about the plan, and otherwise sell the plan.
… and reliability leaders are good at embracing decisions. And decisions need information. And reliability information comes from considering failure. Sometimes through destructive testing. This means that what might be seen as 'bad' news is not put off until sometime later.
Academic mastery or experience does not equate to leadership. But many organizations fail to realize this is the case. Why? Laziness. It is easy to survey a spreadsheet of employees to find the ones that have been there the longest. Those that have the most qualifications. And this is (from one perspective) defendable. But leadership is something different. And it needs a more robust investigation to find the talent who may be younger, less experienced or otherwise apparently subordinate when an organization wire diagram is drawn.
Anyone can be a leader. The 'lowest ranking' technician can do something that effects organizational change. Does your organization support this? … or is more trouble than its worth to 'rock the boat?'
Motivation. Credibility. Buy-in. Your audience needs to trust you and believe what you say is the better way. Reliability engineers often stop short at becoming leaders because they simply demand that they are listened to. They don't tailor the message, break it down into business objectives, or deliver their message eloquently.
Enjoy an episode of Speaking of Reliability. Where you can join friends as they discuss reliability topics. Join us as we discuss topics ranging from design for reliability techniques, to field data analysis approaches.
---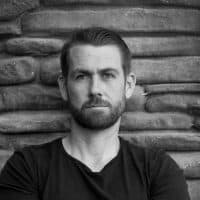 SOR 470 Reliability Leadership and Taking ChargeChristopher Jackson
---
Show Notes