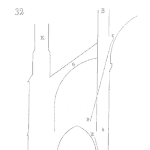 The Problem with Leading with Your Diploma
Abstract
Carl and Fred discussing what can happen when a reliability engineer puts undue focus on their degree when introducing themselves or when looking for a new position.

Key Points
Join Carl and Fred as they discuss strategies for presenting oneself to others. Should you prioritize your degree or your capabilities?
Topics include:
Valuing your experience, capability and skills
Diplomas are important, as they show your education and your understanding of the associated body of knowledge
Most companies are interested in how you can contribute to their objectives
Lead with what you can do for the company, not your diploma
Consider modifying your resume to show highlight your qualifications and accomplishments
Focus on how you can work together with the team
Flat organizations vs hierarchical organizations
Enjoy an episode of Speaking of Reliability. Where you can join friends as they discuss reliability topics. Join us as we discuss topics ranging from design for reliability techniques, to field data analysis approaches.
---
SOR 498 The Problem with Leading with Your DiplomaCarl S. Carlson
---
Show Notes