SOR 508 Why DFR is Essential
Abstract
Carl discusses why Design for Reliability is so essential to attaining high reliability.

Key Points
Join Carl as he discusses the following topics:
Early applications of reliability focused more on reliability testing, reliability statistics and reliability growth than reliability in design
Reliability needs to balance three factors: fast to market, meeting budget constraints, as well as achieving high reliability
It is difficult to focus on DfR and fixing problems at the same time in one's job
Co-location of reliability engineers with design engineers can facilitate DfR
Learn and apply the different mechanisms of failure
Enjoy an episode of Speaking of Reliability. Where you can join friends as they discuss reliability topics. Join us as we discuss topics ranging from design for reliability techniques to field data analysis approaches.
---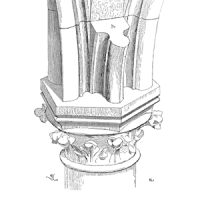 SOR 508 Why DFR is EssentialCarl S. Carlson
---
Show Notes