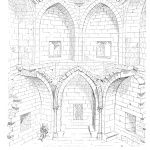 SOR 514 Planning for Failures
Abstract
Carl discusses the importance of understanding how things fail, during product development.

Key Points
Join Carl as he discusses the following topics:
What do we know if we have high field warranty, even though tests were passed?
Transitioning from pass-fail tests to testing-to-failure
The role of accelerated life testing in generating and understanding failure data
Understanding and modeling mechanisms of failure is essential to achieving reliable designs
Enjoy an episode of Speaking of Reliability. Where you can join friends as they discuss reliability topics. Join us as we discuss topics ranging from design for reliability techniques to field data analysis approaches.
---
SOR 514 Planning for FailuresCarl S. Carlson
---
Show Notes