SOR 520 The Importance of People Skills
Abstract
Carl discusses how good people skills can supplement your reliability engineering skills, and why they are both important.

Key Points
Join Carl as he discusses the following topics:
People skills are essential to achieving reliability objectives
Enhance your message by focusing on areas that drive your passion
When presenting to a group, talk to the individuals in the group, not the "group"
Developing people skills is a life long journey
Reliability engineering involves influencing other people
Enjoy an episode of Speaking of Reliability. Where you can join friends as they discuss reliability topics. Join us as we discuss topics ranging from design for reliability techniques to field data analysis approaches.
---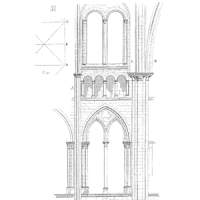 SOR 520 The Importance of People SkillsCarl S. Carlson
---
Show Notes