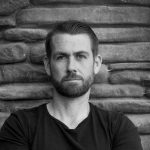 Reliability Informed Decision Making
Abstract
Chris and Fred discuss the typical decisions that are informed by reliability. It might be easier to list what decisions are not informed by reliability engineering. We came up with a list of 13 … and that is only because we ran out of time. What decisions you think are influenced by reliability engineering? Listen to this podcast to learn more.

Key Points
Join Chris and Fred as they discuss how reliability engineering informs decisions. Reliability engineering activities are a waste of time if they don't inform a decision. They simply make you feel better about doing something without actually improving anything.
Topics include:
Are there any decisions that aren't informed by reliability? This is not flippant. People spend a lot of time and money on making products, systems and things that do something. Or many things. So reliability
Decision #1 – what is the list of the vital few ways that are limiting or defining the reliability of my thing? This is a common theme of our podcasts. The vital few are the relatively small things that are making your reliability what it is. This means you only need to target a small number of things to improve the reliability of your 'thing.'
Decision #2 – what do I (as a manager) help my team reach their (and my) reliability goals? Managers who just sit back and expect everyone else to make a perfect product aren't managers at all. They are frauds. Managers need to proactively manage, keep resources, have margins and a tonne of other things to be able to help and guide the engineers making some things.
Decision #3 – what goals do I give my team(s)? This could be very quantitative (see our reliability allocation webinar). It could be aspirational or relative (… let's halve our field failure rate over the next three years). Either way, if your team doesn't know where they are going, they will never get there.
Decision #4 – do I proceed to the next level of 'production'? … or do I need to keep improving reliability? Obviously.
Decision #5 – what do I do to improve the reliability of my 'thing'? … hint – you need to know the vital few. Again obviously. And you must have decided what those vital few are.
Decision #6 – How do I best support my 'thing' once it is being used? How often do I conduct preventive maintenance? Hint – too much preventive maintenance drives down reliability. What about condition-based maintenance (CBM)?
Decision #7 – What contingencies or elements need to appear in our business plan? … to help all these decisions. 
Decision #8 – What does reliability mean for my business plan? Think warranty periods, the cost of failure and everything else. This includes finance. Understanding reliability can inform a decision to open a new factory (for example). And one of the issues here is that sometimes reliability engineers can't easily talk to the finance team – so the information might be there but it doesn't influence the decision.
Decision #9 – How do we manage the risk of our product? And most risk deals with the sometimes random nature of our 'thing' doing something it wasn't supposed to.
Decision #10 – How do I structure my supply chain to support my product? This touches on logistics engineering. And this is not just parts and sparing. Some suppliers will change their components subtly, and without thinking it will change the performance of your thing. So you need to not only understand how many parts you need to have on hand AND what these parts need to do so they don't affect the reliability of your system.
Decision #11 – How do I market my 'thing' with its reliability as a selling point? We need to know the metrics that matter to the 'thing,' what metrics matter to our customers, and what needs to be said. We don't want to over-promise. We also don't want to be so vague in our terms and numbers that it means nothing to a customer who sits on the fence. Sometimes we are forced to use metrics the market demands through overwhelming precedent. Like failures in time (FIT) used by electrical components which is a simple point estimate at failure rate. Which doesn't account for wear-out.
Decision #12 – What material do I use for my 'thing'? Gorilla glass essentially allowed smartphones to be a thing. Because they would otherwise be too unreliable.
Decision #13 – What is the technology roadmap for our 'things'? We want to be careful here – reliability (perceived or otherwise) of technologies that have not yet been developed should not limit blue-sky thinking for any technology road map. But computing power is based on (in part) more capability for smaller size and power metrics. And this is limited by reliability. It depends on how you frame it.
What did we miss? … we know we did, so let's see them in the comments.
Enjoy an episode of Speaking of Reliability. Where you can join friends as they discuss reliability topics. Join us as we discuss topics ranging from design for reliability techniques to field data analysis approaches.
---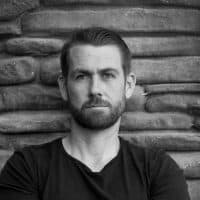 SOR 561 Reliability Informed Decision MakingChristopher Jackson
---
Show Notes