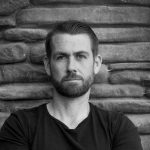 When to Run Qualifications Again
Abstract
Chris and Fred discuss when you should run qualification tests again. A qualification test can be anything – essentially all your product, system or service has to do is meet or exceed something to get a tick in the box. So if you make a minor change to your system – do you need to run all your qualification tests again? Can you get away with not doing any? Listen to this podcast to learn more!

Key Points
Join Chris and Fred as they discuss when we have to do 'qualifications' again? And by again we mean after something has changed … which means we have reason to do perhaps question if our product, system or service is what it once was. If something has changed (even if it is minor) do we need to run all qualification tests again?
Topics include:
Issue #1 – minor changes having HUGE consequences. There have been instances where something as apparently minimal as changing the thread size has caused a massive problem down the line somewhere. And sometimes this new problem would not have been picked up by all the previous qualification tests.
Issue #2 – minor changes triggering TONS of useless qualification tests. Some organizations have made minor changes, and their policy requires all qualification tests to be completed. Jeopardizing schedules, budgets, and happy customers. And sometimes this means that engineers are disincentivized to change anything because of the fear of qualification tests.
Critical thinking. Qualification tests. They are different. A first-principles approach to failure ALWAYS trumps checking your brain at the door and simply running all the old qualification tests. And if you are changing something, then you risk qualification tests ceasing being irrelevant.
Example – karaoke! Fred talked about a manufacturer making a new karaoke 'video game' controller. But this game controller was a little bit different – it was designed to detect players clapping in time with the beat. And when you think about this … this changes the way your karaoke controller will be used. A lot! So think it through! How do people clap? How will they hold it when they clap? And keep going …
Regulators require everything to be done. Do they? Do they really? You might be surprised. If you can submit a cogent argument to a regulator that explains why a minor change does not need the full suite of qualification testing because you have come up with a shorter and more appropriate test … you might be surprised what happens! Or you can test for everything. Pay for the testing. Delay your schedule. And so on.
And basing today's qualification tests on yesterday's failures … then … well … you know. You keep making sure you have fixed all the problems you have already fixed. The new problems then tend to run amok.
Just do critical thinking stuff. Brainstorm. You might not have time to do a full FMEA … but think about what has changed, and what this might affect. Understand what the manufacturing change is. What could that mean in terms of bending, vibration, stress, voltage spikes and so on? Just think!
Enjoy an episode of Speaking of Reliability. Where you can join friends as they discuss reliability topics. Join us as we discuss topics ranging from design for reliability techniques to field data analysis approaches.
---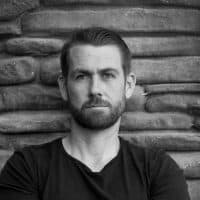 SOR 574 When to Run Qualifications AgainChristopher Jackson
---
Show Notes