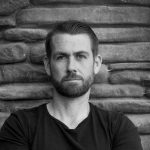 Influence Change Behavior
Abstract
Chris and Fred discuss how you can influence behavior. Good behavior. Like taking reliability seriously. It is not about what you say when you are forced to say it. It is about what you like saying and what you make your people do. So there are some things you can do to influence people in a good way. But it takes some effort on your behalf. Keen to learn more? Listen here!

Key Points
Join Chris and Fred as they discuss the difference been influencing behavior you value versus saying you value behavior. What do we do (as leaders or members) that shape the culture of our organization? – especially when it comes to reliability.
Topics include:
Saying and doing are very different. And humans are really good at seeing what you do as a leader … and work out if it aligns with what you say.
What you do shows what you value. If your staff needs to spend half of each week updating your weekly report or presentation, then you (sad to say) actually value administration and presentations … more than making something reliable for example. And this isn't changed if you have a 'contract' with suppliers and vendors that you think guides behaviors.
There is an adage that 'people do what is measured.' So one of the best ways to influence good behavior is to make the things you want visible. Like current field failure rates or the cost of failure.
Talk. Talk. Talk. There is a saying that 'talk is cheap.' And that can be true. But if you are a leader and you go around and ask about how the work is going, then you are sending a message that the work is valuable. Not spreadsheets or checklists. And people will take notice of this.
Bureaucracies often focus on avoiding the stuff you don't want. Checks and balances to make sure something bad doesn't happen. But it is possible to create bureaucracies where you seek out the behaviors you want are much more effective. It is a simple switch in focus from what you don't want to what you do want.
And 'contracts' are not the final word. You might think that if you have a contract then there is nothing you can do in terms of changing or influencing contractor behavior. But they are human beings who are typically basically motivated to do 'good.' Which is often more important than a contract. So there can always be a human relationship that will help everyone concerned.
It comes down to what you care about. The why of your organization. Your fundamental purpose. And if the people around you believe it.
Enjoy an episode of Speaking of Reliability. Where you can join friends as they discuss reliability topics. Join us as we discuss topics ranging from design for reliability techniques to field data analysis approaches.
---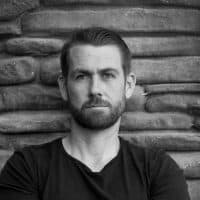 SOR 576 Influence Change BehaviorChristopher Jackson
---
Show Notes