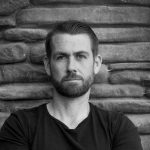 Better Performance not Just Fewer Failures
Abstract
Chris and Fred discuss what performance actually means. When it comes to reliability engineering … is this simply having fewer failures? NO! There is plenty more to reliability engineering than simply taking a 'thing' and simply making it work for longer. How can reliability engineering make more appealing, more functional, and less expensive products? Listen to this podcast for more!

Key Points
Join Chris and Fred as they discuss how many people simply see reliability engineering as decreasing the prevalence of failure. This is obviously very important … but what else does good reliability engineering do?
Topics include:
Reliability engineers ideally eliminate the need for … themselves! That's right. When reliability engineering is functioning at its highest level, it is simply part of an organizations day to day decision-making process. And often – they won't even realize it. This has plenty of obvious benefits (… beyond fewer reliability engineers!) If everyone just makes it happen … your production process doesn't stop for 'reliability to be added in.'
But reliability engineers can help your products not fail your customer. Which is different to 'product failure.' What if you are designing a smart lock – a smart lock that works perfectly. But … your smart lock doesn't include external battery terminals, a USB port, or keyhole that allows customers to get from one side of the door to the other when they forget to change the batteries. Your product hasn't failed. But you have failed the customer. And activities like FMEAs are great at identifying these fundamental functional shortcomings that will separate you from
Don't forget simplicity! Which is great for things like manufacturing. Reliability is often another word for simplicity. One manufacturer invested $ 30 000 in a manufacturing machine to deal with components floating up during soldering. Problem was … this machine had to be essentially thrown away after a could of hundred runs. Another approach? Thermally resistant bean bags that stay on top of the component. Simple. Repeatable. And it just works! So a group brainstorming session or FMEA is a great tool for identifying simple solutions like this.
Maybe because organizations almost force reliability engineers to be reactive. If we wait until 'late' in the production process to get the reliability, quality, manufacturability guys involved … they are almost certainly going to see problems that could have been prevented – had they known. The definition of reactive! Instead, reliability engineering might involve adding functionality up front.
It comes back to the customer. What does the customer think failure is? It is almost certainly a lot more than your specifications!
Enjoy an episode of Speaking of Reliability. Where you can join friends as they discuss reliability topics. Join us as we discuss topics ranging from design for reliability techniques to field data analysis approaches.
---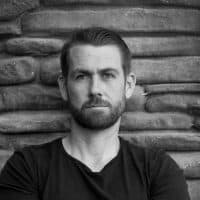 SOR 599 Better Performance not Just Fewer FailuresChristopher Jackson
---
Show Notes