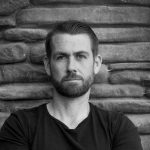 Focus on Problem Number 5
Abstract
Chris and Fred discuss 'Problem #5.' What is problem #5? Well … technically it isn't a problem at all. Which is what we want to be doing as reliability engineers. Preventing problems from occurring. Most people look at reliability engineers as (perhaps at best) addressing field failures or failures in the hands of the customers. But reliability engineering is much more valuable than that. Reliability engineering prevents you from not meeting budget or not achieving scheduled milestones. In fact … field failures (which are what we call 'Problem #1') are incidental to good reliability engineering. Want to learn more?

Key Points
Join Chris and Fred as they discuss the five problems that reliability engineering is trying to address. But if you focus on just one, you miss all the benefits that you can potentially achieve.
Topics include:
Problem #1 – Failure (disaster). This is the worst, most horrific type of problem that good reliability engineering is trying to avoid. Problem #1 is disastrous and potentially unrecoverable. These are the problems that most people think reliability engineering is supposed to address
Problem #2 – Issue uncovered during manufacture (crisis). Perhaps you find out that tolerances don't line up between components. Or a material you thought was going to work doesn't. Or a particular shape your design team was hoping your production line could achieve – but turns out they can't. This is a crisis. Perhaps you have already advertised that your product is going to launch – but now it can't. Either way, resolving this problem is a crisis in terms of budget, schedule, brand and so on.
Problem #3 – Issue uncovered toward the end of design (expensive). Finding a problem or issue toward the end of your design cycle is expensive. You have already gone through a number of design reviews. Perhaps you have already issued documents for suppliers to work toward. So resolving this problem is expensive. And ignoring this issue means it becomes Problem #1 or #2.
Problem #4 – Issue uncovered early (cheap). Think Highly Accelerated Life Testing (HALT). Testing that is designed to push your product toward the edge of its operating limits to rapidly work out where its weak points are. Because we are looking for them at the start of the design process – it is relatively easy to resolve. Great!
And finally … Problem #5 – making your first design a reliable design. Think FMEAs or other activities that make sure we think about how our product can fail before we start designing. If people can design something that works, then we should know the likely ways our thing will fail. So making our first design a reliable design means that Problem #5 is never really a problem. We prevent issues before they ever happen.
So this is about budget, schedule … oh and by the way, fewer failures. Perhaps in that order! But beware … making our first design a reliable design means we have no fire-fighting heroes, everything goes well, and perhaps we think it is because we are great engineers and not focusing on making our first design a reliable design.
Enjoy an episode of Speaking of Reliability. Where you can join friends as they discuss reliability topics. Join us as we discuss topics ranging from design for reliability techniques to field data analysis approaches.
---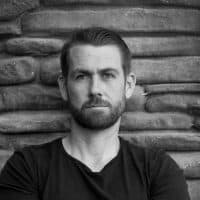 SOR 613 Focus on Problem Number 5Christopher Jackson
---
Show Notes