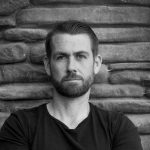 How Reliable Does My System Need to Be?
Abstract
Chris and Fred discuss how you go about setting a reliability goal. We got asked by someone who was responsible for a 'complex' system …
How reliable does our system need to be?
Unfortunately … you need to tell us that! Hopefully this webinar will help you start asking the right question to work it out for yourself.

Key Points
Join Chris and Fred as they discuss
Topics include:
It is about your business or operational need. What are your profit margins? How many missions do you need to launch? How big does your fleet of vehicles need to be? This depends on how your organization generates value. Things like warranty reliability goals change from industry to industry. So you need to look within first. And if you are able to link reliability performance to the main purpose of your organization, you have automatically motivated your employees by linking their effort to rewardable outcomes.
… and let's be sure that reliability is the thing that matters. If you are designing a complex system … then perhaps availability is your key metric. Maybe you can include lots of hot-swappable components and assemblies to make sure your system keeps working. And there are lots of other examples of getting this wrong. Are you after reducing weekly mean preventive maintenance time, or improving operational availability? There is a difference, and getting it wrong means you get poor outcomes.
Measuring the past shouldn't be a goal for the future. Doing a Weibull plotting course, working out what your preliminary tests suggest, and then setting the results of your analysis as your goal is not setting a requirement. You are … by definition … concluding that wherever you are now is wherever you need to be when it comes to reliability.
Reliability is one thing. The perception of reliability is perhaps more important. Fred talked about a medical device that was reliable, but was also designed to be lightweight. This meant its case was thin and prone to cosmetic damage. The device worked fine, but because it was lightweight and quickly looked damaged, customers believed it wasn't reliable.
If in doubt … ask your customers! They will obviously say they want it to be 100 % reliable. Ask them if they are happy to pay for it? They will say no. So start a conversation, and perhaps (for example) you might be able to come up with an agreed goal for 2 years from now.
If asking your customers is too hard … ask your marketing team! They should be able to at least give you some thoughts on how customers value reliability, and how much it influences their decision to purchase.
Enjoy an episode of Speaking of Reliability. Where you can join friends as they discuss reliability topics. Join us as we discuss topics ranging from design for reliability techniques to field data analysis approaches.
---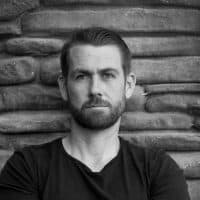 SOR 640 How Reliable Does My System Need to Be?Christopher Jackson
---
Show Notes