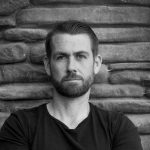 Effort versus Outcomes
Abstract
Chris and Fred discuss what it means to focus on 'effort' instead of 'outcomes.' We often think we focus on outcomes only … but how many people 'get by' simply by being 'seen' around the office, looking busy when there, and otherwise being friendly to everyone? They always volunteer to be part of a team, do some of the 'less glamorous' tasks, and otherwise be 'part of something.' But is this person actually valuable? (… harsh as the question sounds).

Key Points
Join Chris and Fred as they discuss how 'effort' can often be confused with 'outcomes.'
Topics include:
Covid-19 and how 'working from home' arrangements has actually forced people to 'stand by' their work. This means some of those people who were always 'busy' at work were exposed as largely incapable of producing 'high quality' outcomes.  And conversely, those engineers who were always seen as 'too cruisy' in the office are able to provide wonderful outputs by 10 am each day. Leaving them time to do other 'work-life' balance stuff.
Not prioritizing meaning that organizations try and do things like HALT on everything and not on the vital few. It is much better to do HALT properly on big-ticket items than 30 minutes of HALT on everything without getting any meaningful results.
And how does this relate to reliability #1 – Perhaps not wanting to do reliability properly? … because it gets in the way. Fred and Chris go back and forth on this one. Perhaps Chris has been jaded a little more by some organizations! But in this scenario, this involves the organization really wanting to get to the next milestone, tick the next box on the contract, or simply say we have a plan. OR A CHECKLIST! OR WE OUTSOURCE OUR THINKING!
And how does this relate to reliability #2 – When we are confused. We don't know what we need to do to improve reliability … so we try and do everything. We need to improve our reliability by a factor of two? Then we need to do twice as much reliability stuff.
And how does this relate to reliability #3 – Because we got burned. That last model, we didn't model temperature properly, so now we do thermal modelling on everything. It is very reactive. And exhausting.
And how does this relate to reliability #4 – Because it is … there? Bill (back in '68) came up with this test – and we have always done it. Or this plan worked well for the last project – so we'll use it again. So why are we doing something again … ?
OR … you could work out what you value the most. Take the time to think about what you want to get. Work out how to get there. And invest effort in those vital few activities.
Enjoy an episode of Speaking of Reliability. Where you can join friends as they discuss reliability topics. Join us as we discuss topics ranging from design for reliability techniques to field data analysis approaches.
---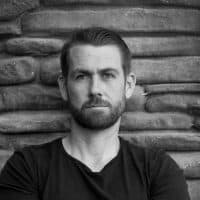 SOR 660 Effort versus OutcomesChristopher Jackson
---
Show Notes