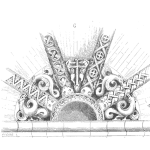 Leading Teams
Abstract
Carl and Fred discussing the essence of team leadership. Reliability engineers need to add effective team leadership to their core set of skills.

Key Points
Join Carl and Fred as they discuss leading teams, and the skills and key elements of team leadership.
Topics include:
Help team members make their best decisions
Reliability engineers help other engineers make good decisions
Managers often make decisions against a checklist
Leaders make decisions and help people see the overall vision
Leaders help people solve problems and make improvements
Believe in the capabilities of the people you work with
Blind spots and how teams can solve them
Deep discussions can arrive at solutions beyond the individuals
You don't have to be an expert to offer your ideas
Enjoy an episode of Speaking of Reliability. Where you can join friends as they discuss reliability topics. Join us as we discuss topics ranging from design for reliability techniques to field data analysis approaches.
---
SOR 662 Leading TeamsCarl S. Carlson
---
Show Notes