Keeping up with Reliability Tools
Abstract
Carl and Fred discussing a listener summitted question: When one's job is focused on a single area of reliability, how does one keep up with advancements ones own area, as well as the entire field of reliability engineering?
Key Points
Join Carl and Fred as they discuss the length and breadth of reliability engineering tools and methods, and strategies to keep pace with advancements and applications in the broader field of reliability.
Topics include:
The role of reliability certifications
Importance of keeping pace with the broad set of reliability tools, in addition to specializing in one or two tools
Reliability tool box: a means of achieving reliability objectives
Minimum: awareness of why each tool is used and when it is needed
One single tool is not sufficient
Select one or two reliability tools for specialization, based on personal interests, skills, and career opportunities
Understanding the length and breadth of reliability tools support reliability programs, and helps you know when to pull in other expertise
Always know why a tool is used
If you only specialize in one tool, you may bias towards that tool
Knowing how tools interconnect is important
Strategies to keep pace with reliability tools and advancements
Why RCM experts need to be aware of DfR tools and vice versa
Attend classes, symposiums, both in and out of your area of expertise
Deliberately do professional development
Use the full range of resources on Accendo Reliability
Enjoy an episode of Speaking of Reliability. Where you can join friends as they discuss reliability topics. Join us as we discuss topics ranging from design for reliability techniques to field data analysis approaches.
---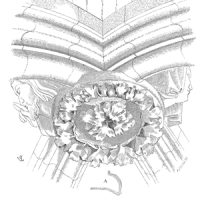 SOR 665 Keeping up with Reliability ToolsCarl S. Carlson
---
Show Notes
As mentioned during the podcast, Accendo Reliability has a wide range of resources that help reliability practitioners learn about the full range of reliability tools: books, webinars, articles, podcasts, and more.