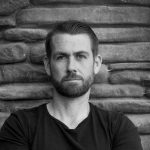 Military Customers, Center of Gravity, and Reliability
Abstract
Chris and Kirk discuss how militaries go about making and getting reliable stuff. And this is sometimes more successful than others …

Key Points
Join Chris and Kirk as they discuss how military equipment is 'made' reliable, or procured in a way that promotes reliability. And regardless of which country you look at, there are a number of similarities that seem to become remain consistent.
Topics include:
Let's start with MIL-HDBKs and MIL-STDS. All of which have been removed from circulation (technically). But are still routinely referenced in contracts and reliability programs. For example, MIL-STD 217 has a bunch of failure rate estimates for all sorts of components – especially electronic components. But (apart from the fact that it isn't possible to cast a single failure rate across an entire market) … this document hasn't been updated for 25 years. How far as your cell now smart phone come over the last 25 years? Are these electronic components anything like what they were in the 1990s?
Conflict of interest? Ahh … yes. The majority of profit of contractors who provide equipment make most of their profit from servicing and maintenance. Which means that if they make something more reliable, they make less profit. Reliability engineers can tell you many (informal) stories of how contractors outright admit that they aren't interested in making their system too reliable as this diminishes profit later on.
Customers and culture? Let's say you have a garden, and you hire a gardener to look after it. Let's also say that gardener doesn't do a good job. Would you pay that gardener to come back to do some more gardening … until it is right? Of course not! That is reinforcing a behaviour. But that is what happens in military contracts across the world. A contemporary example is the F-35 program. The reality is that there is a whole 'military or defence industry.' The common denominator is that the customer is 'military or defence.' So … what is the reason we have this industry?
Then there is HALT, HASS and FMECAs. All of them are contained in MIL-HDBKs and MIL-STDs. But are simply aren't done. FMECAs for example have devolved into massive spreadsheets of failure rate estimates that are identified after the design has been completed … where FMECAs are supposed to be done early to inform design!
Contractors respond to what the customers 'say' they value. And this comes down what is said at design reviews, contract meetings, briefs et cetera. If the customer is all about milestones and budget … then that is what the contractor is forced to focus on.
What hurdles to military customers face? First … they have stopped being 'engineers.' It has been a long time since they designed any equipment 'internally.' This makes it challenging to oversee contractors do it right. Then there is turnover, where military project managers (senior officers) are routinely posted out of that position. Military customers also struggle to prioritize failures. 'Every failure is critical.' Therefore no failure is critical. Nor is it understood how much each failure costs. Militaries also tend to not focus on engineering stuff … at all. Project managers are often cycled in after they have graduate from staff colleges and other institutions that focus on tactics and battlespace stuff. And finally, there are the 'buckets' of gold. There is no motivation to spend money from 'bucket of gold A' to save three times that mount in 'bucket of gold B.'
Enjoy an episode of Speaking of Reliability. Where you can join friends as they discuss reliability topics. Join us as we discuss topics ranging from design for reliability techniques to field data analysis approaches.
---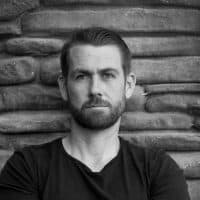 SOR 677 Military Customers, Center of Gravity, and ReliabilityChristopher Jackson
---
Show Notes