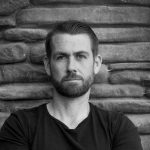 Wrapped Around the Axle
Abstract
Chris and Fred discuss what it means to be 'wrapped around the axle.' It is one of those perfect analogies … especially for people who fall for imperfect analogies! Like that assuming that all we have to do is wait for 'early failures' to disappear before we get into to the 'bottom part of the bathtub curve' … really?

Key Points
Join Chris and Fred as they discuss how people can get wrapped around the axles in regard to assumptions, axioms, trains of thought and lots of other things that tend to be written in textbooks (or blogs). And if you get too focused on them … you stop focusing on your system. Or reality.
Topics include:
Early failures sometimes aren't early failures. Just because you have failures occurring earlier than you would like, doesn't mean you can assume that they are 'infant mortality or 'wear-in' failures. You know … those failures that tend to 'work themselves out' of a system.
Minimal usage doesn't mean minimal damage (or wear). Sometimes vehicles (like taxis) that are driven a lot last for millions of km or miles. But 'old' trucks that have low milage are often a mess. Why? Because machines are designed to be used. And if they aren't used, this means unanticipated failure mechanisms become dominant.
The bathtub curve is rarely the bathtub curve. A lot of systems have wear-in, constant hazard rates, and wear-out regions. But that doesn't mean they have a hazard (or failure) rate that looks like any bathtub you could recline. Some so-called bathtub curves look more like 'ticks' or 'checkmarks.'
Outliers are rarely outliers. Outliers are data points that we exclude from consideration because of bias. And we mean 'bias' in terms of what you think or believe should happen. If you remove a data point just because it doesn't 'fit' or is too far 'away,' then you are quite literally introducing a bias toward the points you haven't excluded. Which doesn't mean anything is an outlier.
… so what do you do? Think. Research. Google Scholar. Libraries. Asking questions. Explaining what this means in a simple message that matters to the decision-maker. Explain that assumptions could cost $ X million. You never know!
Enjoy an episode of Speaking of Reliability. Where you can join friends as they discuss reliability topics. Join us as we discuss topics ranging from design for reliability techniques to field data analysis approaches.
---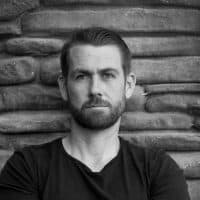 SOR 678 Wrapped Around the AxleChristopher Jackson
---
Show Notes