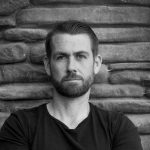 Reliability and Pumping Water
Abstract
Chris and Fred discussing service reliability based on a listener question where we don't just look at reliability as it applies to an item, product or device. Instead … we look at 'reliability of a service' … or system, … or process. How can this help a farmer who is trying to work out how to best supply water to his cattle?

Key Points
Join Chris and Fred as they discuss reliability considerations when pumping water for a farmer who needs to water his cattle. He can choose to use a windmill, diesel motor and pump, solar and electric pump and so on. So can reliability engineering help him how to work out the 'best' solution for his problem?
Topics include:
Engineers can jump to the 'design' as opposed to the 'solution.' A small windmill may be the best solution … if the ground doesn't freeze during the winter, there is a 'small enough' number of cattle, and we can easily check to make sure the windmill hasn't failed … great! But here we need to consider so many 'big world' factors where the environment, farmer behaviours, number of cattle (how much water is needed) and so on to help us find the solution. And we need to do this before we start designing.
Diesel engines don't just stop working when they fail. What if there is an issue in the fuel supply chain? What if you can't get a diesel mechanic onsite to service it? Neither of these two events constitutes a failure in their own right – but your system is still not pumping water to cattle. If we are going solar … what happens when there is cloud cover? How often do we have 'disabling' cloud cover? Can we be really clever … and if there is cloud cover understand there is a really good chance of rain … meaning we could also have some rainwater draining system to mitigate the lack of water being pumped? So it might be useful to include the 'reliability of the supply chain' and environmental considerations when we do reliability engineering here.
Simple is often more reliable. Simple can be elegant. Around 50 % of failures occur at interfaces. Solar panels are very simple. They have no moving parts. And this means that the list of known failure mechanisms is very small. So there is a certain amount of reliability we gain by simplifying.
And then there is the cost of failure – and preventing failure. Simplicity often helps us again. The most reliable system in the world may require hundreds of thousands of dollars of maintenance every year. Even if it doesn't fail.
So where do we start? FAILURE. Define failure at the highest level. In this case, it is not a diesel engine failing … this is design specific. Failure is thirsty cattle. Then you can use (proper) Root Cause Analysis (RCA) or perhaps Failure Mode and Effect Analysis (FMEA) techniques on how to work out which design approach will be the best for your farm, your number of cattle, your prevailing weather conditions, your cost of fuel, your skills as a diesel mechanic (et cetera). Perhaps the solution involves you moving to crops, changing to drought tolerant crops, moving or retiring from farming (seriously!).
Enjoy an episode of Speaking of Reliability. Where you can join friends as they discuss reliability topics. Join us as we discuss topics ranging from design for reliability techniques to field data analysis approaches.
---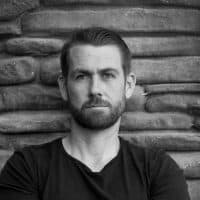 SOR 692 Reliability and Pumping WaterChristopher Jackson
---
Show Notes