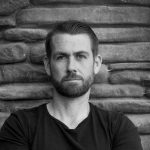 Hospital Power Supply Modeling
Abstract
Chris and Fred discuss a real-world problem … how do we use reliability engineering tools to work out how select a hospital power supply system.

Key Points
Join Chris and Fred as they discuss how we can use reliability engineering to do 'non-traditional' things like select a backup power supply for a regional hospital. How do we do this?
Topics include:
Traditional or 'textbook' reliability is all about physical system failure. But is it? Good reliability engineers and professionals need to understand the business or the context of problems. Which means we don't just work out how reliable something is … we look at if there is an entirely different type of something that might be more appropriate.
So let's really think about the problem. Some hospital equipment cannot tolerate even a minute or two of power outage to provide care to patients. Some can. The backup power supply doesn't need to run continuously … but it does need to be ready to start at a moments notice. So what can we do? Does installing local Uninterrupted Power Supplies (UPS) with batteries for the critical equipment that allows more flexibility for power supply options? Can we look at this problem in a way that gives us flexibility in system design?
If you are struggling … a use case might help. And not just a use case where we specify power phasing, size, environment and so on. The use case forces us to work out what really matters. A use case should include all the details about which equipment needs uninterrupted power, which equipment can tolerate a power outage of a minute (for example) and which equipment is not critical to health outcomes. And when you do this, you might be surprised about what you learn about the problem … and you might be surprised on what your vendors can come up with.
And then there is 'confidence.' Why are we talking about this? Because confidence is a measure of the decision maker. So who is going to decide which backup power supply to use? If the project manager has no engineering experience (… and no reliability engineering experience), they will have an entirely unique set of 'criteria' from which they derive confidence. And this usually devolves into compliance with standards, passing tests and so on. But a competent project manager can read the response from vendors and quickly see in a very 'soft' way if the solution is going to work. Responses to use cases are really good at showcasing if you and your team are honest, technically confident, clear in how they explain the solution and so on.
Enjoy an episode of Speaking of Reliability. Where you can join friends as they discuss reliability topics. Join us as we discuss topics ranging from design for reliability techniques to field data analysis approaches.
---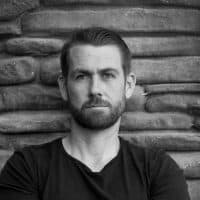 SOR 703 Hospital Power Supply ModelingChristopher Jackson
---
Show Notes