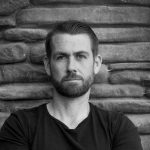 Choosing Reliable Suppliers
Abstract
Chris and Fred discuss what you need to look for when choosing suppliers. The keyword here is the (human) suppliers … not the inanimate supplies!

Key Points
Join Chris and Fred as they discuss what you need to do to get 'reliable' suppliers. We can always find suppliers that say that you will be their number one priority, their products are number one in the world, and … in short … everything will be number one. But sometimes when the contract is signed, the manufacturing facility gets moved to another country, no two parts are the same, and so on.
Topics include:
Standard responses. Many of us have had to deal with suppliers – when something goes wrong. And unfortunately, they are standard enough for them to be standard!

… that issue was your fault (you are using the component outside of what you agreed) …
… we have never seen that before (another way of saying that it is your fault) …
… we solved that one last week and you should be fine moving forward …
… (for electronic components) … that was caused by electrostatic discharge (ESD)

Perhaps this is a 'screen?' Perhaps suppliers make these claims to try and see if you are serious enough. If you keep coming back … then they might put you through to someone who can perhaps do something. The problem with this is that many customers won't fight too hard to resolve issues with suppliers. They will simply move on.
But I am too small … suppliers won't listen to me. Really? 'Big' customers will often have fleets of supply chain people negotiating every single cent they can out of the contract they sign with a supplier. Just enough to remain profitable … but not much else. Smaller customers tend to represent a market segment with much bigger margins for profit. So if you are a smaller customer, chances are your suppliers are making more money off you (at least per unit). And … smaller customers are often able to interact more directly with suppliers. That is … engineers are allowed to talk to other engineers. Sometimes suppliers won't listen to smaller customers. But you might be surprised how often some are.
Never send a defective component back to a supplier for investigation. OK … you can do this sometimes with suppliers who have a fantastic track record and are very proactive. But as a rule, this turns out to be a waste of time.
The key? People. Prioritise the maturity of the people over the maturity of your product. Why? Nothing ever goes smoothly. You need suppliers who are flexible and willing to respond to (inevitable) issues. So prioritize the people.
One last thing … always ask your suppliers how their product will fail. If they take reliability seriously, they will have an answer for this. If they are all about glossy brochures and the facade of magnificence … they will act like their product never fails.
Enjoy an episode of Speaking of Reliability. Where you can join friends as they discuss reliability topics. Join us as we discuss topics ranging from design for reliability techniques to field data analysis approaches.
---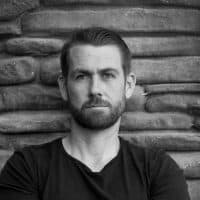 SOR 715 Choosing Reliable SuppliersChristopher Jackson
---
Show Notes