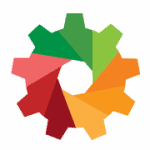 Reliability engineers are responsible for keeping equipment or facilities operational, extending their useful lives, and managing maintenance costs by formulating relevant maintenance management policies and programs. They offer guidance to maintenance teams, analyze existing maintenance programs to identify opportunities for improvement. Unlike maintenance supervisors, these professionals rarely engage in the daily execution of maintenance tasks. The roles of reliability engineers span the entire lifecycle of an asset beginning from the design phase, operational stage to disposal. How do reliability engineers influence the gradual improvement of maintenance management in different organizations?
1. Developing robust maintenance strategies
Planning is the first step towards establishing a successful maintenance program. Companies should have a definite financial and staffing plan before kicking off operations. They also need to identify vendors or 3rd party service providers to support maintenance. Some companies skip the planning stage. As a result, they lack a definitive maintenance strategy, often shifting from proactive to reactive or mixing both. In the end, the company spends more funds maintaining equipment. Maintenance-related challenges escalate as the company's asset base expands.
Enlisting the services of a reliability engineer ensures that a company gets off on the right foot. The engineers evaluate the entire asset base and segregate them into priority groups. They suggest appropriate maintenance strategies for each class, define maintenance objectives and specify budgetary requirements for each. When companies acquire new assets, the engineers perform reliability tests to verify if they are maintainable and achieve specific performance and reliability levels.
When reliability engineers take over planning, they formulate maintenance philosophies and define the path for success, leaving no room for errors or confusion. They incorporate guidelines accommodating future asset changes and addressing maintenance emergencies.
2. Designing reliable equipment or facilities 
Some reliability issues stem from defective product designs. Reliability engineers study the recurrence of problems in equipment with similar designs. They evaluate machinery to verify maintainability and the effectiveness of maintenance tasks. During the evaluation, they note down the effects of each component, fabrication materials and process, and equipment usage patterns.
Reliability engineers are highly-skilled designers whose inputs can completely alter the designs of machinery. These engineers utilize the data collected on equipment failures to design advanced equipment and generate reliability and maintainability models. They subject the computerized models to diverse operating conditions and identify their reliability. Also, their job is to assist product designers in the selection of sustainable materials for different machinery.
By taking part in the design process, reliability engineers ensure that the company invests in reliable pieces of equipment. That way, the company can effectively manage maintenance workloads and budgets. It also ensures that the company achieves maximum utilization of equipment for a longer period of time.
3. Comprehensive analysis of defects
Maintenance is not just limited to repairs and routine part replacements. Proper asset maintenance requires a comprehensive analysis of defects, whether a one-time event or recurring. The goal of asset maintenance is to prevent breakdowns from happening, and the best way is by eliminating the root causes. Each defect, however small, significantly affects the safety and the overall equipment efficiency.
Reliability engineers continuously enhance maintenance programs. They conduct inspections and analyze maintenance reports to identify equipment defects. They utilize the information to conduct root cause analysis (RCA), perform fault tree analysis (FTA), and establish the severity of defects through failure mode effects and criticality analysis (FMECA). Metrics from these studies enable the company to evaluate the sufficiency of its reliability-centered maintenance programs. 
Companies can leverage results from any of these studies to readjust maintenance goals and streamline operations. These studies are vital when companies are shifting from reactive maintenance to data-driven predictive maintenance programs.
4. Reviewing aging equipment for repair or replacement
Equipment and facilities must operate at optimum levels every time. However, due to old age, the performances of assets drop. They consume more energy, break down often, and production patterns become erratic. All along, reliability engineers keep tabs on all maintenance metrics, spare parts consumption (maintenance costs) and reliability levels. As assets edge towards the end of their service life, reliability engineers undertake repair analysis studies.
Through these studies, engineers advise the company's management to ramp up repairs or replace certain assets. Advance identification of obsolete equipment enables the company to plan effectively for the acquisition of newer assets. It also helps them to redirect resources towards the maintenance of performing assets.
Conclusion
Reliability engineers contribute immensely to cost-effective and streamlined maintenance services irrespective of the company's asset size. They are responsible for the continuous improvement of maintenance management. These professionals combine their technical and analytical skills to develop maintenance philosophies and offer professional guidance to maintenance teams.