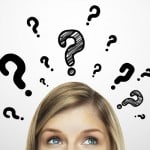 FMEA Q and A
What if an FMEA recommended action is redundant with the Design Controls? A reader makes this observation about an earlier article, and asks the question about the value of redundancy in FMEA.
"It is not the answer that enlightens, but the question."
Eugene Ionesco
Reader's Question
Thank you for giving back to the Reliability community and helping to progress Reliability training. I purchased a personal copy of "Effective FMEAs: Achieving Safe, Reliable, and Economic Products and Processes Using Failure Mode and Effects Analysis" and it resides on my desk as a handy reference.
I read one of your articles regarding FMEA Recommended Actions.  After taking the quiz, I had a question about the advanced problem.  Is the action "Review results of function test . . . "  redundant with the detection control?  In other words, is the recommended action double dipping on the detection control?
The problem being referred to by this reader is copied below:
The following is an excerpt from a power steering pump FMEA.

Consider the recommended action "Review results of function test to confirm successful pressure and flow rates achieved." Is this a good action to address the risk? Is it sufficient? What comments or critiques do you have?
Answer to Reader's Question
You make a very good observation.  By definition, controls are the methods that are already in place or currently planned. Therefore, the bench test identified in the controls will happen with or without the recommended action. The action is merely to review the results. And as you point out, it is redundant. It does not add value to the power steering pump design.
Some companies have used the action column of the Design FMEA to verify the results of testing. That is redundant, in my opinion, and does not support the important role of Design FMEA, which is to improve the product design, and secondarily to improve the effectiveness of testing.
Next Article
Some FMEA teams associate occurrence ranking with Failure Mode; others associate it with Effect. Still others associate it with Cause? Which is correct? The next article discusses occurrence risk, including examples, and answers this question.