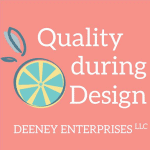 Brainstorming within Design Sprints
We're in our 6th episode into our series about generating ideas with our team toward action. The first two episodes were all about idea generation. The 3rd through 5th episodes was about using Quality Tools to help us group, explore, prioritize, and decide on an idea.
There's one more method to consider in this series: a design sprint.
A design sprint utilizes all of these things we've been talking about. We talk about the book Sprint: How to Solve Big Problems and Test New Ideas in Just Five Days and how these ideas fit together.
---
Reminders when evaluating ideas with a team
We need to Mind our Mindset
Recognize that it's difficult to evaluate ideas from a brainstorming activity into actions for next steps.
We're handling ideas systematically with our team to get the maximum benefit from our creative phase.
We want to control our itch for a quick decision on the best idea – to do so would ruin our efforts toward creativity and innovative ideas.
We aren't looking to eliminate ideas. We're looking to develop them to the best solution we think there could be.
Yes, we approach activities with the  spirit of developing creative ideas. We say things like, "That's a great idea, what can we do to make it work?" or "What is it about this idea we can use?"
No, we don't want to just eliminate ideas. We try to avoid first jumping to say things like, "That's a great idea, but here's why it won't work."
Discussing Ideas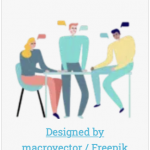 We'd like consensus on a clear option, which is that place where everyone supports the decision, even if it wasn't their first choice.
We discuss to clarify ideas. If it's not clear, then let's make sure that everyone understands the information about some ideas.
We don't need to pressure anyone to change votes, but we do need to ensure we're all voting on the same idea, or the same understanding of an idea.
---
This episode is exploring a Design Sprint, a method to develop a design concept with a team in 5 working days. We build upon what we've already covered, plus some big takeaways about brainstorming from the book, "Sprint".
Give individuals a four-step idea-generating process
Use iterations of voting to pick stand-out ideas
Help the team decide what to prototype and test in the last 2 days of the sprint
---
Dianna talked about this book:
Knapp, Jake, John Zeratsky, and Braden Kowitz. Sprint: Solve Big Problems and Test New Ideas in Just Five Days. Simon & Schuster, 2016.
www.thesprintbook.com/the-design-sprint
Virtual Sprints
Need to develop ideas with a team remotely? The Design Sprint experts weigh-in through this article:
Knapp, Jake, John Zeratsky, and Braden Kowitz. "The Remote Design Sprint Guide." Sprint. www.thesprintbook.com/articles/remote-design-sprint-guide. Accessed 25 Jan 2023.
---
Previous episodes in our series about generating ideas with our team toward action:
Episode 1: Ways to Gather Ideas with a Team
Episode 2: Product Design with Brainstorming, with Emily Haidemenos (A Chat with Cross Functional Experts)
Episode 3: After the 'Storm: Group and Explore Ideas
Episode 4: After the 'Storm: Pareto Voting and Screening Methods
Episode 5: After the 'Storm: Compare and Prioritize Ideas
Hi, it's Dianna. This is our sixth episode in our series all about generating ideas with our team. We're talking about brainstorming, but not the kind of brainstorming where we all sit in a room and shout out ideas and it's a mantic craze. We've been talking about brainstorming in terms of quiet and individual brainstorming, thinking up ideas and solutions to problems individually, and then coming together as a team to review those ideas, discuss them, prioritize and rank them, and then come to a decision. We've been using a lot of different quality tools in order to communicate and get to a decision to move forward. We've talked about affinity diagrams to group ideas and then moving from there into maybe fishbones or tree diagrams to further explore ideas. We also talked about reducing the number ideas we have by prioritizing them and ranking them using voting applications and also paired comparisons and other weighted matrices. We talked with an engineering project manager with a Six Sigma background who uses brainstorming as a tool in her product development process with her team with a lot of success. She uses brainstorming within the context of some structured problem solving processes like DMAIC.
Today we're going to talk a little bit about brainstorming in a different application called a sprint. I'm going to pull out some ideas from a book titled Sprint, which will give product design engineers in new product development, another way to generate design concepts with their team right after this brief introduction.
Hello and welcome to Quality During Design, the place to use quality thinking to create products, others love for less. Each week we talk about ways to use quality during design, engineering, and product development. My name is Dianna Deeney. I'm a senior level quality, professional and engineer with over 20 years of experience in manufacturing and design. Listen in and then join us. Visit quality during design.com.
Do you know what 12 things you should have before a design concept makes it to the engineering drawing board where you're setting specifications. I've got a free checklist for you and you can do some assessments of your own. Where do you stack up with the checklist? You can log into a learning portal to access the checklist and an introduction to more information about how to get those 12 things. To get this free information, just sign up@qualityduringdesign.com. On the homepage, there's a link in the middle of the page. Just click it and say, I want it.
A design sprint is something that product design engineers may be familiar with. Now, this is not the Agile Software Project Management Sprint. The Agile software Sprint is a project management methodology in order to separate a project timeline into smaller, more manageable blocks. I'm talking about a design sprint in order to develop a design concept quickly within five working days with a team. It uses a lot of the same or similar tools that we've been talking about for brainstorming. Really, I'm going to be talking to you today about the concepts covered in a book titled "Sprint, how to Solve Big Problems and Test New Ideas in Just five Days". It's written by Jake Knapp with John Sarky and Braden Katz. The concept and scope of a design sprint is to take a team from having a big problem or having to make a big decision or design something important for a company and being able to do so within five days.
Just like every other brainstorming and idea generation, we think about the developing the team. We have to plan for the activity first, and that's the same case with the sprint. After the team is put together in some general ideas, put together, materials collected and all the other planning for our sessions is complete. We start the first day with our team. The first day of a design sprint is all about choosing a goal and then breaking that goal down into something that can be a manageable target for the group to work on for the week. It's also about gathering information and interviewing experts. On day two, the team reviews existing ideas that they might be able to remix and improve, and it's sort of priming the creativity areas of the brain. And in the afternoon, everybody works independently in parallel to sketch out their activities. This is just like the quiet brainstorming or individual idea creation that we've been using in our brainstorming series.
The third day is all about deciding what idea to pursue for the rest of the week. For a few episodes, we've been talking about ways to look at ideas, how can we capture the best idea or what's best about this idea that we can use? How can we use Multivoting to help us make a decision or how can we otherwise prioritize our decision with ranks and weights? All of these things can be used on day three in order to come to a decision on a what to prototype. The fourth day is about creating a prototype, and the fifth day is about testing the prototype with users, gathering feedback and learning more about your idea. At the end of the week, you'll have had a prototype tested by potential users and you'll know if your idea is a good one, how much farther you need to develop it, and just what to do next.
Knowing that high level process, we need to understand that we are prototyping the surface of something for developing a design concept for a customer. They're going to be interacting with it, but it's just going to be surface level only: user to product interface only. The backend inner workings and support functions isn't really hashed out in this process, but by the end of the week, you'll have learned something about your user and the product concept that you're developing, and we'll be able to decide to continue it, what to change, or how else to move forward.
There's some specifics to the sprint method that I think are valuable takeaways for any other kind of brainstorming session, specifically when it gets to the idea generation and then voting and evaluating the ideas of others.
For generating an idea, individuals are generating their own ideas and their own sketches to be able to present on the next day, on the fourth day, And by present I don't mean that they are actually presenting their own idea. The ideas are generated and then they are presented altogether with the group anonymously. We'll talk a little bit more about the importance of that for this method a little later in this episode. Teammates are also working in parallel together. They're working separately, but together – they're in the same room working on their sketches, looking at the same goal. So they're doing the activity together, but the ideas that they're creating and developing are individual. The other thing to note about using Sprint to generate ideas is that this method was really developed to create design concepts, whereas sometimes we have a particular problem statement and we wanna find a solution. Here we're broadening out the scope of what we're working on to a full product concept, so this idea might work better for big ideas. The sprint method gets pretty specific about the amount of time that people spend on certain activities, so let's go through those.
The four steps of sketching out an idea are notes, then ideas, crazy eights, and then a solution sketch. Let's go through each one of these.
The first step that individuals do is they take a sheet of paper and write down notes. Here, they're gathering all the information that they know about what they're trying to solve, what solution or idea that they want to develop. They're writing down all the background information, and this may include walking around the room and looking at some of the notes that people have been taking over the last couple of days. Individuals take 20 minutes. Everybody at once on the team takes 20 minutes with a sheet of paper and jots down the notes.
Next, everyone individually on a separate piece of paper starts to develop some ideas. These are just rough solutions. The facilitators only going to give everyone 20 minutes to work on some rough solutions.
The third step is a new sheet of paper yet, and here we're going to divide the sheet of paper. In two eight segments or sections, each individual is given eight minutes, so that's one minute per section to really sketch out quickly some alternatives, several variations of the same idea that they've been developing, and you have one minute to sketch out an idea and then move on to the next block. The whole idea of the third step is to help consider alternatives, and it's a warmup for what's to come next.
With these first three sketches where we're collecting notes, we have a rough sketch and we're developing eight alternatives, no one else is going to see those sketches. It says fourth and last step where the solutions are sketched, and that's what's ultimately going to be shared with the rest of the team.
Individuals fully develop their idea in as much detail as they can. It should be self-explanatory. Ugly is okay. It doesn't have to be pretty. We're not all artists, but words do matter. Pay close attention to the words you use, especially if it's involved with marketing or software. Remember, this is an interface for a user. And the last two things about this sketch is how we identify the idea. We're keeping the idea anonymous. We're not gonna put our name on it anywhere. We are gonna give it a catchy title, and that's what's going to allow the team to keep track of the different potential solutions. This also gives us a chance to pick a title that relates to the big idea that we have or that we're presenting.
Having a concept design sketched out where the words matter with a catchy title and that's anonymous is important for the next day's work because that's when the team is going to do some speed critique of all the potential solutions that the individuals have come up with.
A big idea out of this method is you may have developed what you think is a great solution, but you are not going to have an opportunity to present your solution or explain your rationale behind it. There are some benefits to anonymous ideas, and some people are better at presenting than others, but here is a really compelling reason to keep ideas anonymous and not be able to explain them or present about them: In the real world, your ideas are going to have to stand on their own. You're not going to be able to be there with the user and explain all the cool features of your idea. If there are features or things about your idea that are confusing for the rest of the people on your team, the chances are good that it's going to be also confusing for your customers.
This sprint method is also focused on efficiency. We wanna make decisions efficiently. We don't wanna have to sit and present and debate over each solution that we have. We wanna take the best ideas from all the solutions presented and make a decision.
There's going to be a facilitator to help the team with all these activities, and the facilitator is going to post all the solutions on the wall visible and accessible for everyone. Now, everyone on the team is given an opportunity to look at the different sketches and they're given sticky dots. They don't talk with each other, there's no discussions. Everyone's just looking at a solution sketch, and then they put the dot stickers besides the parts of the solution that they like, if any, and if there's an idea that is really exciting, they can put more than one sticky dot on it. If there's concerns or questions, teammates write it on a sticky note and put it underneath the sketch, and then they move on to the next sketch and repeat.
What the team will end up with is a series of solution sketches, hung on the wall with dots on them and questions hanging underneath them.
Now it's time for a speed critique. Everyone gathers around one particular solution sketch. A timer set for three minutes, and now the facilitator narrates the sketch. "Here it looks like the customer's interacting with the product in this way, and here it looks like they're pulling a handle down," – you know, that kind of thing. The facilitator calls out the standout ideas, and those are the ideas that everybody marked with sticky dots. The team is given an opportunity to point out the standout ideas that the facilitator might have missed, and then a scribe writes out the standout ideas on sticky notes and sticks them above the sketch. The team reviews the concerns and questions that were posted underneath the sketch on the initial review.
Now, this whole time, the creator of the sketch, the person who came up with the idea, has remained silent until the very end. When the facilitator says, "Creator, reveal your identity and tell us what we missed," the creator explains any missed ideas that the team may have failed to spot and answers any questions. Then the whole team moves to the next sketch.
In the speed critique, the team is looking at individual sketches, the ideas that creators put together, and they're trying to pull out the promising ideas from them. There are no debates about whether something should be included or not, because that's going to come later and we don't wanna come up with new ideas on the spot. We just wanna write down what stands out about each solution. At the end of the speed critique, after the team has reviewed all the different solutions, everyone understands all the promising new ideas and the details, and we'll have tangible record of the discussion on the wall.
Just after the speed critique, the team participates in a poll. Everyone is reminded of the long-term goal and is reminded to err on the side of risky ideas that have big potential. Then they're given one big sticker for one vote and 10 minutes. Each person privately writes down their choice. It could be whole sketch or it could just be one idea in a sketch. When the 10 minutes is up, everyone stands up, places their votes on the sketches, and then every person briefly explains their vote. Just about one minute per person.
With a decider in the room.. we talked about this in the previous episode in the series, that the decider is needed if they're the ones that are ultimately approving the project or the idea… With the decider in the room listening to everyone's explanations and looking at the votes, they can then use their super vote to make a decision on what idea to pursue.
Since individuals voted on standout ideas of different sketches, those standout ideas may be able to be combined into one big idea. They may also end up with two really good ideas. Are they allowed to explore them both? Sure, if you can prototype them both and display them as options to your users on test on Friday. If it's going to help you better understand what you should be developing in design and you're able to produce a prototype that the users can try and test, go for it. Are there good ideas that are going to get skipped over? Maybe, but within a sprint, the team has five days, so speed is important, and the ultimate goal of a sprint is to develop a prototype and gather some real world data from a test on the fifth day, and it's going to be the ideas from that data that leads to the best decision of all.
Those are the big ideas that I wanted to share with you about the sprint for design concepts. I hope you can see that it aligns pretty well with everything else that we've been covering in this mini-series up to this point. Instead of one-off ideas on individual post-it notes, teammates are creating a sketch of a full out solution, and then the team is voting on the best ideas or pieces from those sketches.
We're allowed to take pieces of this and use it in our own brainstorming applications, or a project might be just at the right moment to have a full on, week long sprint with our team to develop a design concept. I do recommend the book for reading. It's entertaining, it's full of stories, and there's a lot of how-to to help you and your team get through a design sprint.
What's today's insight to action? If our ideas are sort of big or if they need to cover a broader scope, we may want to help our team to generate ideas within a brainstorming construct. By giving them a four step sprint process, we could help our teams to develop standout ideas and combine them into something truly innovative and meaningful to our users.
If you like this topic or the content in this episode, there's much more on our website, including information about how to join our signature coaching program, the Quality during Design Journey. Consistency is important, so subscribe to the Weekly newsletter. This has been a production of Deeney Enterprises. Thanks for listening.