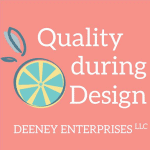 What to do for Effective and Efficient Working Meetings
We all like effective and efficient working meetings.
What do we do to plan them, or how do we improve our recurring ones?
Are we prepared to do things differently? If so, we can collect information so we know what we want to improve and by how much.
We talk about best practices of meeting evaluations for those that we plan and facilitate and those recurring team meetings.
---
What about your meetings now? Do you think WHAT you do (its effectiveness) needs to be improved? Or HOW you do it (its efficiency) could be better? What statement would you first put on your evaluation form?
Example Efficiency Statements
good time management
good meeting pace
having clear purpose
having and following agenda
full participation of all attendees
staying on topic
good communication between attendees
staying on schedule with project plan
Example Effectiveness Statements
working on the right things
accomplishing assigned work
focusing on work processes and system issues
looking for root causes
using data
involving the right people
These examples were taken from: Tague, Nancy R. The Quality Toolbox, 2nd ed. ASQ Quality Press. 2005. pp. 347-348.
---
Other Quality during Design podcast episodes you might like:
Use Meetings to Add Productivity
Get Clarity on Goals with a Continuum
We all like to be part of meetings that are effective and efficient, right? Some meetings are opportunities to get alignment and make decisions. Some are working meetings all involve our time and we're all really busy, so we want our time spent in meetings to be useful. As an attendee, what would you think about being able to give your feedback on that, on how effective and efficient the meeting was? Would you appreciate the opportunity? Would you be more engaged the next time? Especially if you saw changes to make it better? Would you look forward to joining this person again? Because you know they're not just trying to get through stuff. They want you to be involved that your opinion matters. Let's turn it around. What about when you are the meeting host? Now it's another level of scary because you are asking for a feedback and are expected to change because of it, but when we do it, it will have the same effect on our teammates that we just talked about. They'll be more engaged, you'll get more out of it and you'll get better at it. Let's talk more about the steps we can take for effective and efficient working meetings after the brief introduction.
Hello and welcome to Quality During Design, the place to use quality thinking to create products, others love for less. Each week we talk about ways to use quality during design, engineering, and product development. My name is Dianna Deeney. I'm a senior level quality professional and engineer with over 20 years of experience in manufacturing and design. Listen in and then join us. Visit quality during design.com.
Do you know what 12 things you should have before a design concept makes it to the engineering drawing board where you're setting specifications. I've got a free checklist for you and you can do some assessments of your own. Where do you stack up with the checklist? You can log into a learning portal to access the checklist and an introduction to more information about how to get those 12 things. To get this free information, just sign up@qualityduringdesign.com. On the homepage, there's a link in the middle of the page. Just click it and say, I want it.
Part of quality during design is facilitating discussions with the cross-functional team, getting their input in work time toward design inputs, which is what we want for designs, and then checking in during development for buy-in and approval of how the design is being engineered and the results of tests, things like that. A good meeting takes planning. As part of the planning, we think ahead about what feedback we want from our attendees and when we're going to ask it. Oh, I know it might seem cringey like you're entering into a popularity contest or looking to bolster your confidence or an even more uncomfortable thought that everyone is secretly your enemy and wants you to feel bad and give you really low ratings. Here's the thing. You are in control of what you ask, how you ask it and what you do with the information, especially if you're the one facilitating the meeting.
Your mindset is a big part of having the confidence to even just ask. So take a growth mindset. It's an opportunity to learn and do better and yes, be prepared to be surprised. The important parts are to ask, review the feedback and change your approach the next time if you need to or if you get glowing reviews. Keep doing what you're doing. So how do we go about doing this? Are we just supposed to pleasantly surprise our team with a feedback form at the next meeting? Well, this depends. If this is a routine team meeting that we're talking about, then you should approach your team with this idea. I mean, the rule of thumb here is that the team is in charge of the team meetings. Part of the idea of a meeting evaluation is giving the team members some power or say into what's covered in the meeting and how it's covered.
Creating a meeting evaluation, discussing the answers and deciding on changes can be a team activity. It would just be part of the agenda. As you do them, you'll get better at them or decide you don't need to do them so often. On the other hand, if this is a meeting or a series of meetings that you're putting together, you're planning it, setting the agenda and facilitating it, then just make it part of your meeting agenda. You plan for a meeting evaluation ahead of time and you work it into your meeting. When does a meeting evaluation fit into the meeting? Is it at the end of the meeting? Well, really we wanna ask ourselves when do we wanna act on the results of it? Remember that feedback is a gift. So what are you going to do with this gift? You'll want to adjust what and how you do things with this feedback.
Let's say you're planning for a long working meeting with a break for lunch. Then you may wanna consider doing a meeting evaluation just before break. You can review them to see where you have low scores or scores where they're widely different. Some are a one and some are a five. If you want. When everyone gets back from lunch, you can share some of the results and let them know what you plan to change in the next half of the meeting. You can also ask for suggestions. What are some of your ideas for how we could do things differently to make this meeting more effective and efficient? Remember, this isn't a show, it's a working meeting for collaboration. Beyond having the right mindset and an idea of how we want to act on its results, what are some good guidelines for a meeting evaluation? We're going to have a rating scale and a short list of statements to look at it.
It looks really simple, but it does take a little bit of intentional action and thoughtfulness on our part to really put together a good evaluation form. Well, first about the scale. We have a scale for agree up to disagree. One to five is typical. It doesn't matter which under the scale is agree in which is disagree. Just be consistent. I tend to rank good things higher. We want something other than a yes or a no because we're talking about working meetings and team dynamics and planning. We want those shades of gray so we can do more with a scale of one to five, then we can with the black and white. The scale affects how we word our statements too, which is the other thing that we need for our evaluation form. We wanna write these evaluation statements so the most agreeable response is on the same end of the scale or if you're a pessimist, the most disagreeable response is on the same end of the scale.
For example, say we have two statements. The first statement is state on topic with an agree or disagree, and the other statement was pace was too slow with an agree or disagree. These won't really work together on the same evaluation form cuz it's making it hard for ourselves. If we got state on topic and we got all agrees, that means it was a good thing. If we asked if pace was too slow and we got all agrees, that means it's a bad thing. They both get a high rating, but one is great and the other one is not so great. So that's what I mean by writing them so that the most agreeable response is on the same end of the scale. In this example, we could use stay on topic and then change the second one to good meeting pace. If our attendees rate both of these as agree, that means that they're both a good thing and what type of questions do we wanna ask?
Well, we really want to know the team effectiveness and efficiency. Effectiveness is what was done and the efficiency is how it was done. Here are some examples of good efficiency questions for a meeting evaluation form, good time management, good meeting pace, having a clear purpose, having and following an agenda. Full participation of all attendees, staying on topic, good communication between attendees and staying on schedule with the project plan. Examples of effectiveness statements could be working on the right things, accomplishing assigned work, focusing on work processes and system issues. Look for root causes, using data involving the right people. Those are some examples of the statements we could list on our meeting evaluation form. How many statements do we ask our attendees to rate? Cuz I rattled off a pretty long list of statements there. You have to think about what do you wanna know or what are you willing to act on right now?
If your team decided to do meeting evaluations, then you all might wanna choose one or two aspects of what you think would make a better team meeting. Take baby steps with a mind of continuous improvement. If someone says, our meetings always run over, then you can stick to an efficiency evaluation, like good time management. If someone says, I don't even know why we're meeting so often, that might translate to an effectiveness statement, like focusing on work processes and system issues. In a team setting, we're setting team goals. It's not any one person's problem to fix. Do the two question evaluation, review the low score or the statements that have widely different results or compare it to the last meeting. Are we doing better? If not, what can we do better? Still get the team's input and share in the responsibility of the effectiveness and efficiency of their meeting.
For example, we did our evaluation and we decide that we still don't have good time management. We don't wanna point a finger and tell any individual team member to do better. For example, we don't wanna blame Susie, the project manager. Instead, we suggest a time limit on each agenda topic that everyone targets and then we could nominate a timekeeper or invite someone else to the meeting to be a timekeeper. Are we still having trouble focusing on work processes and system issues during the meeting? Don't blame or point fingers again, instead, suggest a parking lot for issues that get off topic. Anyone can say, I think we're getting off topic and write something in the parking lot. This is why it's a good idea to involve the team about meeting evaluations when and how to do them and the evaluation criteria. After a while, you may have mastered these two things that you wanted to improve about the meetings.
What are two more things you think you can work on to improve? In this case, keep the evaluation, but change the statements. Refocus what it is you want to make improvements on. What if this meeting evaluation is for your own series of workshops? The same questions apply. What do you want to know or what are you willing to act on right now? Consider that, then plan your meeting evaluation, what you'll ask, when you'll ask it and what you'll do with the information.
What's today's insight to action? Effective and efficient teamwork is a target for most people, attendees and facilitators alike. Part of engineering a product is cross-functional teamwork and part of quality during design is to facilitate some of those meetings. If we want better meetings, we need to understand what we want to improve and how much we need to improve it, and meeting evaluation is a way to set targets and collect data so we can do better.
If you like this topic or the content in this episode, there's much more on our website including information about how to join our signature coaching program, the quality during design journey. Consistency is important, so subscribe to the weekly newsletter. This has been a production of Deeney Enterprises. Thanks for listening.