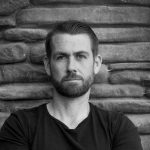 Understanding Customer Reliability Needs
Abstract
Chris and Carl discuss reliability management.

Key Points
Join Chris and Carl as they talk about reliability management. Chris and Carl present a Reliability Management Tutorial at the annual Reliability and Maintainability Symposium (RAMS) which will be held at Florida's Rosen Plaza Hotel in January 2021 … COVID-19 permitting! Reliability management is an interesting topic. We could spend our entire life studying reliability management (… sounds a bit boring though). But by the same token … there are so many things that are just as relevant now as they were in the early 20th century. So what does this mean? Let's start rambling.
Topics include:
Personal Skills. All your effort is for nothing if you don't motivate people to do 'good' things. And this means not only making people want to do 'reliable' things – but teaching people what they need to do to get there.
Beginning with the end in mind. Chris and Carl's reliability management tutorial involve 5 steps on the path to good reliability engineering. And perhaps the most important part of these steps is knowing where you want to be (… in 1, 3, 5 and 10 years from now – for example). And defining where you want to go, you need to focus on the four parts of the reliability definition.
So we need a strategic vision. This includes our definition of reliability. But perhaps more important than this is the organizational part of this. The people. The skills. The processes. The procedures.
… and back to our definition of reliability. What matters to your customers? They won't tell you all of them. For example, customers take a dim view of things that fail early. We call this infant mortality. So we may want to have a 'six-month reliability' requirement – not because the customer asked for it (they won't) but because we know we will lose their confidence if this happens.
The 'vital few.' There will typically only be a few dominant ways that your 'thing' will fail. This is great! Because fixing these vital few will have a huge (and good) effect on reliability. So we need to 'hunt' the vital few or the important issues. Trying to fix everything means everything is equally unimportant.
And we want useful goals. Not perfect ones. You can't know every single design challenge you will face before you create something. Which means that you cannot know exactly what your ultimate performance will be. So you will need to stop investing so much time and money in getting your internal goals and test objectives perfect before you design your 'thing.' Because if everyone thinks the goals are 'perfect' they will be afraid to do anything about it when they realize they can't get there.
Knowing how to calculate reliability is useful. Knowing how to achieve reliability is important. All we want to do is positively affect the reliability mindset of people. And sometimes we get too focused on mathematics and equations and not just making the thing better.
There is a difference between indicators and performance characteristics. The number of defects in a component is important. It is a reliability indicator. It is not reliability. It is related to reliability. Know the difference between an indicator and a performance characteristic. An indicator is something you use to gauge the performance of your team. Performance matters to your customer.
Don't use the MTBF. Enough said.
Enjoy an episode of Speaking of Reliability. Where you can join friends as they discuss reliability topics. Join us as we discuss topics ranging from design for reliability techniques to field data analysis approaches.
---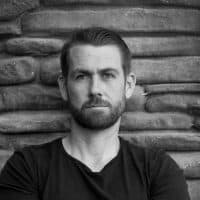 SOR 559 Reliability Management Ramblings Part #1Christopher Jackson
---
Show Notes