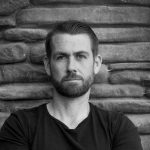 FMEAs and Percentage Reduction in Failures
Abstract
Chris and Carl ask each other … by how much do FMEAs improve reliability? … or reduce failure?

Key Points
Join Chris and Carl as they discuss what benefits you can expect from doing a Failure Mode and Effects Analysis (FMEA). And by benefits … what fraction of percentage of failures can you expect a FMEA to prevent? Now if you have never heard of a FMEA – find out about them! They are wonderful group activities where we stop and think about how things can fail … and then come up with corrective actions to prevent failure.
Topics include:
We sometimes need to convince bosses. And they often want to know what a FMEA can do for them. The first thing we should focus on is that FMEAs prevent design problems, production issues, and all sorts of other things that blow out budget and schedule. And of course, FMEAs can help us focus on the more 'severe' failures first. Which might make bosses more interested.
… but there is no 'guaranteed level' of failure reduction when you do a FMEA. There are lots of different things that effect how effective FMEAs are. And perhaps the most important factor is how seriously the organization takes FMEAs. Not just how serious one or two 'FMEA warriors' take it. Organizations that take FMEAs seriously have a training regime, agreed procedure, refresher training, and all sorts of other things that make FMEAs amazing. And of course, if you have been improving reliability year after year, model after model, you might not have a lot of failures to prevent!
some FMEAs reduce failures to a 'level of acceptable risk.' But this is subjective. And there are lots of really good ideas and corrective actions that should be incorporated even if risk is already at a 'level of acceptable risk.'
and don't forget that FMEAs can also be used to identify key design characteristics that are all about customer experience. So it isn't always just about failure reduction.
SO WHAT IS THE NUMBER? We know it depends on lots of different factors, but it is not unreasonable for a FMEA on the first prototype of a brand new product to reduce (in our opinion) a 90 % reduction in failures and production issues. But if you have a 'mature' product, then a FMEA might reduce potential failures by perhaps 10 %. But for a 'mature' product that is a market-leading device, a 10 % increase in reliability could be all the difference it needs to be considered cutting edge.
Enjoy an episode of Speaking of Reliability. Where you can join friends as they discuss reliability topics. Join us as we discuss topics ranging from design for reliability techniques to field data analysis approaches.
---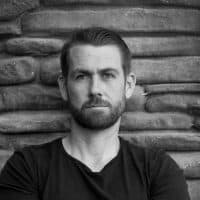 SOR 676 FMEAs and Percentage Reduction in FailuresChristopher Jackson
---
Show Notes