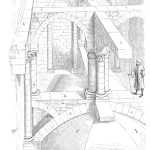 WHAT IS THE DIFFERENCE BETWEEN A CRITICAL SPARE AND A STRATEGIC SPARE, AS WE NORMALLY COMBINE BOTH AS ONE. IS THIS RIGHT OR NOT?
—
We are facing difficulty in developing a definition of Critical Spare Part Inventory. No one is able to define it in its true essence. The situation is further confused with the difference to strategic spare parts. Any guideline or standard where we can find it ?

In the past, every Plant Manager had their own definition of Critical Inventory which changed with time. In optimization of Inventory, the first step is to establish a definition of Inventory considering all factors like production loss, redundancy, safety hazard, failure frequency, and of course, the lead time? Still I am stuck in this phase. I cannot progress, and don't know what to do 1st, 2nd, and so forth to proceed further in this journey?
[Read more…]