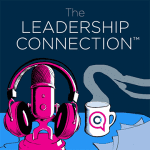 Leadership Connection Interview with Limuel Sagadraca
The Leadership Connection Host, Doug Plucknette, interviews reliability leader Limuel Sagadraca in Episode 35 of this series.
More Limuel
Limuel Sagadraca is the Vice President of the Reliability Consulting Group of Life Cycle Engineering (LCE). He is a seasoned senior management professional with over 25 years of manufacturing experience. Limuel is an industry thought leader on enterprise applications, supply chain optimization, and manufacturing integration. He has led Industry 4.0 digital transformation initiatives, creation on IoT strategy, leading transformation assessments, developing roadmaps, and driving implementation of OT manufacturing applications and infrastructure.
Tune in to learn more about Limuel's journey and how he got to where he is today!